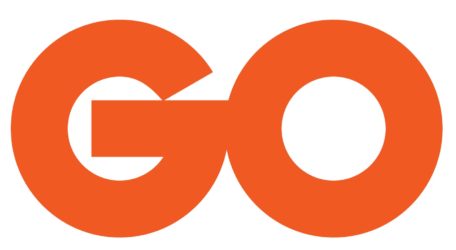 GO plc has announced improved results for the six month period to 30 June 2018, with growth in revenues, robust cash generation and increased profitability. Group revenues grew by €3.3 million to €84.3 million (2017: €81 million) with earnings before interest, tax, depreciation and amortisation (EBITDA) of €32.8 million. Group profit before tax increased by 13 per cent to reach €15.3 million (2017: €13.5 million).
This positive performance, within a challenging market environment, validates GO's clear focus on delivering a superior customer experience. This focus, coupled with the strengthening of all revenue lines and efficient cost management, underpin GO's strategy to maintain its positive momentum. 
In addition, GO will continue to invest in its networks, systems, and content, both in Malta and Cyprus, to drive revenue growth and further enhance customer experience.
In the Maltese market, GO has passed more than 75,000 homes with fibre technology. As GO is the only operator in Malta with a fibre connected mobile network, customers are in the unique position of being able to enjoy 4.5G mobile internet speeds nationwide. 
In the Business segment, GO has maintained its lead position in the provision of total communications solutions. Considerable investment in Kinetix, and in a new state of the art data centre, which is currently being constructed, will further strengthen the Group's infrastructure, which is unparalleled in terms of capabilities, resiliency and redundancy.
In Cyprus, GO's subsidiary Cablenet continues to expand its network, reaching additional towns and suburbs and enhancing network resiliency. Cablenet's customer base grew by 7 per cent when compared to June 2017. 
Group cost of sales and administration costs amounted to €68.9 million, an increase of €1.9 million over the comparative period. This increase in costs is primarily directly related to an increase in sales activity. 
Cash generation from operations remains strong, enabling the Group to fund investments of €17.4 million (2017: €15.5 million). GO also exercised its option to acquire the remaining 49 per cent of the issued share capital of Kinetix IT Solutions Limited, of which it is now the sole shareholder. 
These interim results prove that the GO Group is on the right trajectory for future successes, enjoying a healthy financial position in the first half of 2018; as at 30 June 2018 the Group had a total asset base of €244.3 million, which is 44.8 per cent funded through equity. 
GO Chairman Mohamed Fadhel Kraiem, said, ''The first six months of 2018 have delivered another set of positive results for the GO Group, both in Malta and in Cyprus. GO remains, not only at the forefront of providing excellent customer experiences, but also in future-proofing its networks to meet the demands for speed and resiliency that the economic revolution driven by Internet of Things, Artificial Intelligence and Blockchain technology will generate."
GO CEO Nikhil Patil, said, "These results validate GO's strategy to focus its efforts on improving customer experience across all segments and markets. By delivering more value to customers, and supporting our employees in this process, we are delivering growth in revenue and profitability."