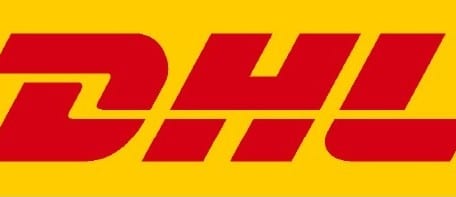 DHL Express, the world's leading international express services provider, today announced the global launch of On Demand Delivery, a new service that allows shippers and receivers globally to select from a range of standardised delivery options.
With On Demand Delivery, which has been available locally since the beginning of the year, shippers can choose to activate specific delivery options and have DHL Express proactively notify their customers via e-mail or SMS about a shipment's progress.
Customers can then select the delivery option that best suits their requirements via the On Demand Delivery website. The service is specifically tailored to the demands of international e-commerce deliveries, where the majority of shipments are addressed to residential addresses and customers place considerable emphasis on flexibility and convenience.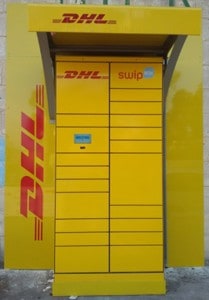 "We have seen the share of e-commerce deliveries grow from about 10% in 2013 to more than 20% of the international volumes of DHL Express in 2016," said John Pearson, CEO Europe and Global Head of Commercial, DHL Express Europe. "This has primarily been driven by the strong demand for high-value and premium goods in the global marketplace, as well as the emergence of start-up retailers who are expanding opportunistically to new overseas markets and therefore require a worldwide door-to-door delivery service.
"In response to the dynamic growth and to ensure that our services continue to exceed customer expectations, we have launched On Demand Delivery.".
"On Demand Delivery isn't just a new customer interface – it also represents an enhancement of our worldwide network, as we have tailored our last-mile operations to meet the specific demands of cross-border e-commerce deliveries," said Charlie Dobbie, Executive Vice President, Network Operations, Aviation and IT, DHL Express.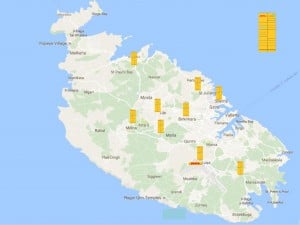 "Thanks to On Demand Delivery, we can support the service offering of online shippers and improve the delivery experience for their customers, while improving our own efficiency, particularly for last-mile deliveries."
On Demand Delivery is easy to use and benefits both shippers and receivers. The site is accessed from any smartphone, tablet or PC, and offers receivers up to six delivery options. Shippers can incorporate their own branding into customer notifications.
In Malta receivers can opt to collect their package from a nearby DHL Lock-it Station, schedule a delivery, arrange delivery to a neighbour or their own alternate address, and even request that a shipment is put on hold during a vacation. On Demand Delivery further improves first-time delivery performance, increases customer satisfaction, and makes the overall delivery process more efficient.
According to DHL Express Malta Country Manager, Charles Schiavone, collection for the DHL Lock-it Station closest to the receivers has been the most convenient for them up to now. "By the end of this year we will have six more Lock-it Stations in service, on top of the three introduced earlier this year at JM's Service Station in Buqana Road, limits of Rabat, Dad's Service Station, just off the main roundabout in St Paul's Bay, and Wembley Service Station in St Andrews Road, Swieqi.
"Four of the new sites have been confirmed: at PAMA in Mosta; at the local councils in Birkirkara and Sliema, and at our premises in Luqa. Two other sites have been identified in Zejtun and Attard.'' When customers either receive a card notifying them that the DHL Express courier has called and failed to find someone at home or a direct text message, they can opt to collect their package from the Lock-it Station nearest to where they live.
Customers opting to provide their mobile number to their suppliers when, for example, they are shopping on-line, can benefit from this service. A text message will be sent to them giving them the option to pick it up from the Lock-it Station of their choice.
Customers access their specific compartment within the Lock-it Station through a touch-screen panel into which they input a unique PIN number and then sign on the screen with their fingers to validate their identity. Once they press OK, the door of the compartment with their package swings open.
To arrange your shipment delivery to your preferred Lock-it Station visit www.ondemand.dhl.com/mt.
On Demand Delivery will be deployed to more than 100 countries in 2016 and 2017, accounting for the majority of global trade and online retail activity, and is available in over 45 languages.