Cisk Export Premium Lager and Blue Label Ale, brewed by Simonds Farsons Cisk plc, have just been awarded at this year's edition of the Brussels Beer Challenge.
The 4th edition of the Brussels Beer Challenge took place from 5 to 8 November in Elzenveld, Antwerp. More than 1,100 beers from 30 countries were entered into this year's competition and 75 international experts gathered during the two days to judge entries professionally and without bias. During the tasting, all beers were grouped into consistent flights depending on their origin, specific characteristics and style.
The Brussels Beer Challenge is a global beer competition held in Belgium that provides a unique opportunity for beer producers across the globe to compete with the best international brewers. It was launched on the initiative of Brusselicious as part of the Gourmet Food Year in Brussels in 2012 and is a point of reference for beer amateurs and experts.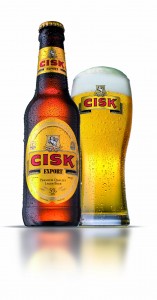 In this competition, Cisk Export Premium Lager was awarded Bronze in the Lager: German-Style Pilsner category while Blue Label Ale was awarded a Certificate of Excellence in the Pale & Amber Ale: Amber category. The beers competed with the best brews of the United States, Italy, Germany and France as well as those from more exotic countries such as China, South Korea, Japan and Cambodia.
"It is with great pride that we add these awards to the long list of medals and recognitions achieved by our beers throughout the years. Our commitment to using only the choicest raw materials as well as our brewers' dedication to the art of brewing has once again resulted in more awards for our beers," said Mr Eugenio Caruana, Head of Production and Head Brewer at Simonds Farsons Cisk plc.