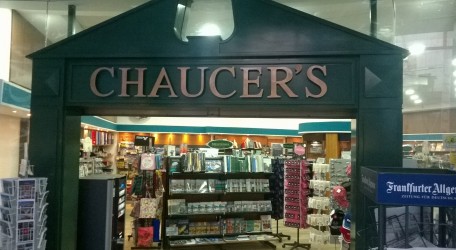 Chaucer's book store at the Bay Street Tourist Complex in St George's Bay, St Julian's, has undergone a total renovation.
The project included the enlargement of the display area, new flooring and ceiling lighting, consolidated lines and new services.
Owner Nicky Bonnici said: "The focus is once again on the large display of books in the store. We are now better stocked, especially with melitensia, and we are coming from a Christmas season where book sales were extremely strong."
Party items have been put all in one place at the back of the store, which now includes a Spinners corner where animators can keep children occupied, reading stories, during events at Bay Street.
Lamination and binding are among the new services being offered from Chaucer's to strengthen the full stationery service for both offices and schools; the service also includes photocopying and printing. Clients can send their document by e-mail and simply collect the finished product.
Mr Bonnici adds: "We are carrying on with what we built from the beginning at Chaucer's, and we are proud to say that we are one of the major bookshops on the island."
The Chaucer's book store, situated on Level 1 at Bay Street, is open from Monday to Sunday from 10 a.m. to 10 p.m.
For more information telephone 2138 4211 or visit the Bay Street Facebook page www.facebook.com/baystreetmalta.