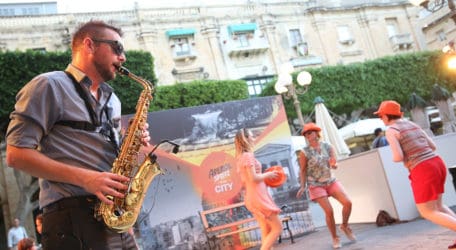 Valletta provided the stunning backdrop for Aperol Spritz in the City, an event which last Friday brought relaxed sophistication and fun to Malta's capital city. Covering three separate areas in Valletta, at the site of the Royal Opera House, St John's Square, and Republic Square, Aperol Spritz in the City gave guests a variety of experiences, touching classic Italian cinema, art, music, and entertainment.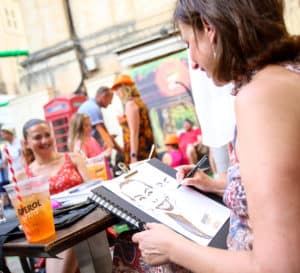 Claudia Attard, Aperol Brand Manager at Farsons Beverage Imports Company Limited, said, "Aperol Spritz continues to bring innovative entertainment to Malta. With Aperol Spritz in the City we have given all those spending their evening in Valletta the opportunity to relax and have fun in a number of different environments spread across the City. Whether it was playing fun fair games, listening to live music, watching an artist at work, or relaxing while a classic Italian movie rolled, guests came together to enjoy the great aperitivo vibe that Aperol Spritz is associated with."
Aperol Spritz in the City was hosted by Vibe FM's Nate, Frank and Rossi, who as brand ambassadors have presented a number of activities, including the recent Amphibious event at Ghadira. The event was also supported by Café Teatro, Kantina Café Wine and Caffe Cordina. 
Aperol is imported, marketed and distributed in Malta by Farsons Beverage Imports Company (FBIC) Limited, a member of the Farsons Group.