The month of February 2023 once again saw 4.5 million passengers travelling by bus, with the average passenger numbers per day rising to 159,000 passengers compared to the 146,000 registered in January 2023, indicating a month-on-month increase of 9%.
Commenting on the results, Konrad Pulé, General Manager of Malta Public Transport said: "The continuation of this positive trend is a very important indication that more passengers are opting to travel by bus. However, our passengers are telling us that it takes too long to get from one place to another by bus, and that more must be done by various stakeholders to give bus passengers priority on the road."
Over 2.9 million passengers used their Tallinja Card in February 2023, which is an increase of 56% when compared to February 2022 and 27.5% when compared to the same month in 2019.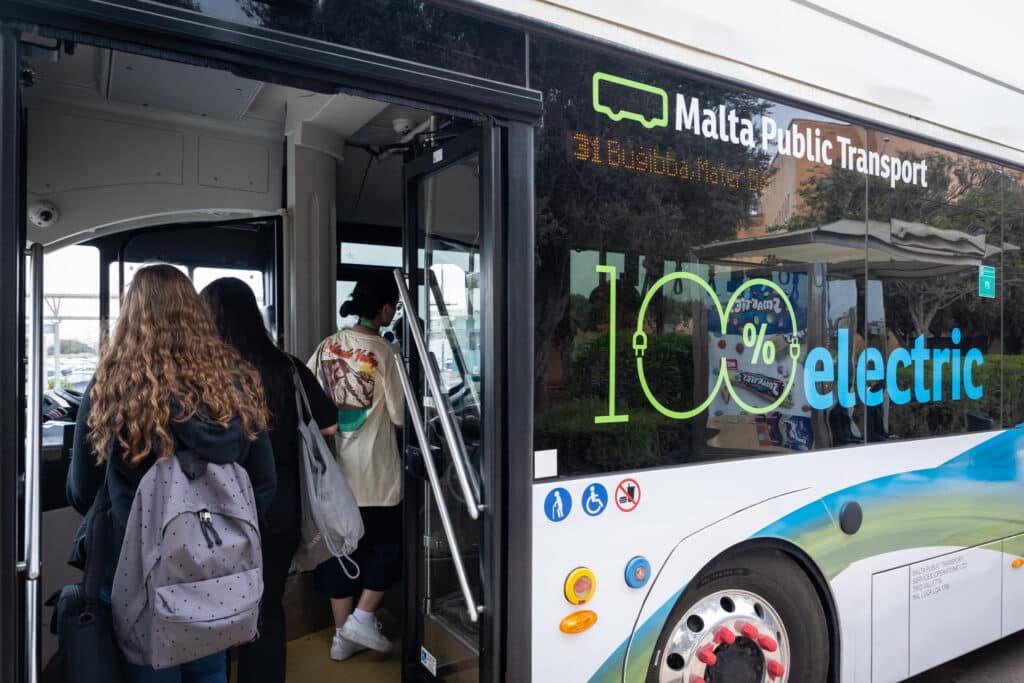 In terms of unique users, February 2023 registered 145,000 Tallinja Card customers. Compared to 2022, this means a 46.2% increase and 19.4% to the same period in 2019. When compared to January 2023 figures, there is a 3.6% increase even though there are three less days in February.
Registrations for Tallinja Card also saw a sharp increase during February 2023, and registered a staggering 103% increase compared to February 2019.
Expressing his gratitude, Mr Pulé concluded, "We thank all our customers who are contributing to a cleaner environment and reduced congestion by choosing to travel by bus. We would also like to thank our bus drivers, who are carrying our passengers safely, despite all the challenges they face on the road. We look forward to further discussions with stakeholders to implement bus priority measures that will make the public transport service more reliable, more punctual and more efficient."