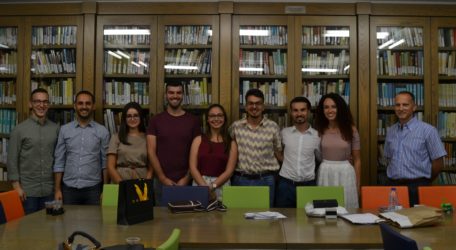 A new committee was elected for the next two years for the Għaqda tal-Malti -Universita' during its AGM on Saturday. Some of those who were elected are new faces while others are well-known members of the organisation.
The committee is made up of Keith Attard, Michela Brincat, Amy Camilleri, Diane Cutajar, Thea Farrugia, Sephora Francalanza, Gabriel Lia and Romario Sciberras. Dr Michael Spagnol is anex officiomember in his role as Head of Department of Maltese.  Keith Attard, Amy Camilleri and Sephora Francalanza formed part of the previous committee.
During the same meeting, the administrative and financial reports prepared by the committee for the years 2017 – 2019 were also approved.
L-Għaqda tal-Malti (Universita') set up by Rużar Briffa and Ġuże' Bonnici in 1931, is a student organisation whose aim is to promote the Maltese language and all related sectors, among students and beyond.
If you wish to follow the Għaqda tal-Malti or to become a member, you can find more information here.