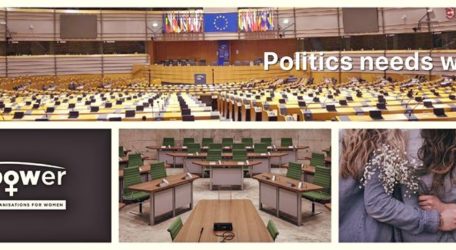 Although considerable progress was achieved in Malta with regards to equality between women and men over the last years, gender equality in some spheres still remains a problem.  This is reflected in the difference between female and male representation in politics. This lack of adequate female representation results in the lack of women's perspective on gender equality and women-related matters that have a significant effect on our day to day lives.
emPOWer feels that it is of utmost importance to start moving the scale of balance into a more favourable one. We are therefore working on a campaign, entitled 'Politics needs Women', to promote and create higher visibility for female candidates who are running for European Parliament and Local Council Elections, being held next May, with the aim to promote and entice more women to run for both elections.
This will be implemented both through the Candidates' own Party affiliations as well as by inviting all female candidates to participate in a Show of Unity Event to be held in Valletta on Saturday morning 9 March as part of the events related to the International Women's Day where they will also meet with the general public as well as the media. This event is being held under the patronage of H.E. Marie-Louise Coleiro Preca, President of Malta, who will also be joining us in support of this campaign.
We, as emPOWer, ask the Political Parties to provide more visibility and support to female candidates. We call on the media to give equal airtime and coverage during interviews and debates. Finally, yet more importantly, we encourage the electorate to get to know the female candidates and understand that women's impact on politics results in benefits to everyone. 
Women and men have different life experiences and therefore have different perspectives on the same issues. Including both genders in the process will enhance the discussions and the outcome of policies. Hence, it is important to consider the benefits of having gender-balanced representation and the historical changes that, voting and electing these candidates could bring to our Malta's political scene. 
emPOWer is a Platform of 17 women's organisations brought together by H.E. Marie-Louise Coleiro Preca, President of Malta, to collaborate to give a stronger voice on issues impacting women in Malta.