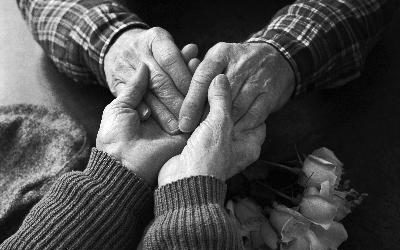 This column first appeared in Malta Today
On 28 June at precisely 2.47am, an 83-year-old man wandered out of the main gate of St Vincent de Paule, a long term care facility in Luqa, and went missing ….only he was not simply an elderly patient, but one who suffered from dementia.
What happened next is still not clear, as his movements cannot be accounted for. What we do for know for a fact is that he eventually died because the decomposed body found on 14 July in Birzebbugia – almost 8 kms away – has been finally identified through extensive DNA testing as being that of the missing man, Carmelo Fino.
It is a tragic story, and my heart goes out to his family who spent so many weeks having to grapple with the how and why all of this happened, apart from the anxiety and stress until his death was finally confirmed. The unanswered questions remain, and are echoed all over social media as we wonder how anyone could remain missing on such a small island for so long.
It is only through the internal inquiry, led by retired judge Geoffrey Valenzia, that the sequence of events was established to provide some explanation of what happened in the early hours of that fateful day. This will hopefully bring about some form of closure, although it will obviously be of small consolation to the family who are left to agonise over the crux of the matter: would Carmelo Fino still be alive if the nation-wide search had been launched immediately?
After all, there have been a number of occasions when dementia patients have wandered off, not from care homes, but from their own residence; it is not the first time I have seen photos posted by worried family members, asking the public to help in the search. From what I have read, as dementia progresses, many affected individuals sleep a lot during the day and then wake up during the night to wander. They can wake up confused, disoriented, frightened, or feeling alone. Most of the time, however, the person is located relatively quickly through the impressive network of social media which at times like this can be a godsend.
Carmelo Fino's disappearance, however, was different and was a result of a number of mistakes, some due to genuine human error, others due to an attempt to obfuscate and cover up what amounts to sheer negligence.
The inquiry's conclusion has pinned the responsibility of the man's disappearance on the staff on duty that night. So far, four security officers, two carers and a nurse have been suspended, while another carer, who was employed by a contractor and assigned to the care home, has been replaced by another employee.
"The inquiry concluded, among other things, that the incident occurred because basic practices that should have been followed by staff who were responsible for the care of vulnerable and senior citizens, were neglected," the judge's conclusion says.
The Commissioner for the Elderly, Godfrey La Ferla, gave his full support to the findings. "If there are regulations saying the gate should be closed at a certain time, then this should be followed and if the staff should check on residents throughout the night, then this should be followed."
In fact, the inquiry found that a gate was left open and unguarded by four staff members, and another four did not provide a handover that would have proven whether routine checks had been carried out throughout the night.
Apart from the negligence, the most chilling aspect of all this, however, is the attempt to cover it up.
According to the inquiry, staff only realised the man was missing five hours after he walked out the gate. However the night shift staff claimed they had seen him sleeping in his bed at 5.30am and another carer said he was served coffee at 5.45am.
Because of this timeline (which turned out to be false), the management only looked at CCTV footage from this time onwards and a search for him was only carried out on the premises, in the belief that Fino was still wandering around the hospital. They finally lodged a Police report at 11.45am – by which time Carmelo Fino had been walking outside for a full nine hours.
It was a fellow patient in the same ward who ultimately provided the correct timeline, pointing out that Fino was not in his bed at 3am. The CCTV footage was searched again and the evidence was there in front of everyone's eyes. So far, the only other CCTV capture of the missing man came from the Lidl supermarket in Luqa, showing him walking past at 3.17am. But by then, too much valuable time had been wasted…a shocking 15 hours had passed before the search for Fino began in the streets.
The Judge's conclusion is damning: "The night shift staff either knew Fino was missing and said nothing, or else, out of negligence, did not even realise that a patient had been missing since 2:45am."
He said the staff misled management, and consequently misled the search for Fino, because the most crucial hours of the search were concentrated on the inside of the facility.
"Consequently, a lot a precious time was wasted and the result could have been different," the judge concluded.
There are three main procedures which are crucial to this case:
• The night shift staff are obliged to check on residents and walk through all rooms at 11pm, 1am and 3am, and the walk must be documented.
• The night shift staff have to give a handover to the morning staff
• Night security staff must close the main gate between 11pm and 7am.
Unfortunately, and tragically, none of these three regulations were adhered to. At each point of these consecutive mistakes, Fino's time was running out and his fate was sealed. It also turns out that the state's care home for the elderly never used the tracking devices it had purchased because there was some disagreement among staff over who would be held responsible for the devices and place them on the patient. That device, too, could have saved Fino's life.
After the initial photo of the missing man was published late in the afternoon on 28 June, the Police then released new images of Carmelo Fino on 1 July to show what he was wearing that night. But that was a full three days later.
By this time his family was understandably frantic, launching an appeal on social media for people to search their fields or sheds in the vicinities of Luqa, Gudja, Qormi, Mqabba, Zurrieq, Qrendi and Safi, as he may have taken shelter on their property. Relatives were also searching for the missing man on a daily basis.
The thorny question is how no one saw him until the body in an advanced state of decomposition was found a full 16 days later. The corpse was found at about 6.30pm under a tree near a parking lot opposite Għar Dalam after the Police received an anonymous tip. Unless more CCTV footage is retrieved from the surrounding areas, it will be difficult to establish how this 83-year-old man managed to walk so far in this sweltering heat, and how long he had been there. And since it took so long for the public to learn he was missing, he could have easily walked past many people who would have just seen an elderly man walking along the road, and thought nothing of it.
In his report, Judge Valenzia recommended the introduction of a dignified tracking device, more clearly defined criteria on the procedures that decide in which ward residents are put, stricter surveillance on people entering and exiting the premises, as well as greater vetting on prospective employees.
Meanwhile, the number of security officers guarding entrances and exits at the St Vincent de Paul home has tripled since the disappearance of Carmelo Fino. Active Ageing Minister Jo Etienne Abela said almost 40 security officers had been added to the 20 who had already been working at the care home.
All this is much too late for Mr Fino – but perhaps his harrowing case can prevent this from happening ever again.