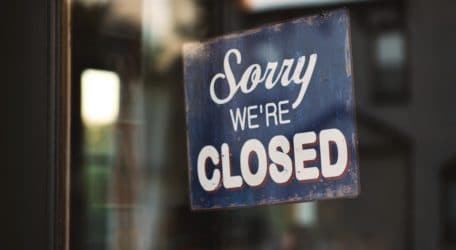 It has been a long week and between new economic measures and new restrictions, never has it been more important for clear, unequivocal explanations from the authorities.
The two-pronged approach by the Government has been to tackle the issue of public health first while gradually rolling out financial aid incentives. On the public health front, everything was working smoothly. However, with the new measures announced on Thursday for those over 65 and those who fall under the chronic illness category, it hit a snag, to put it mildly.
Minister Fearne originally said that those living in the same household would also be on lockdown or would need to find alternative accommodation. However, the next day, Prof Charmaine Gauci referred to more relaxed instructions so that those living in the same household who cannot work from home or find alternative accommodation, can still go to work as a last resort (while practising correct hygiene and social distancing at home). Then on Friday evening, PM Abela back-pedalled on calling it a lockdown, and now the 65+ group and their household members may go out for essential errands.
The latter is more feasible because the original directive was already creating a lot of unnecessary stress and frantic worrying. Put simply, today's households might contain a multitude of family dynamics: you could easily have a pregnant woman, a 65-year-old and someone with a chronic condition all living under the same roof, with only one person who is not vulnerable living in that home. Asking that person to find alternative accommodation, or forcing them to be on lockdown as well would mean someone else would have to do all the errands, and that is not always possible.
The greatest uproar, however, came from the 65+ group. Facebook exploded with questions: can those over 65 go out for a short walk or walk their dog? If someone in that age bracket lives alone, has no family in Malta and is healthy, can they do still their own shopping? With no proper explanations forthcoming, even the media was confused and everyone was giving contradictory advice.
In the UK, the cut off point for those who were told to stay at home was 70+, although the measures were more draconian: Boris Johnson flatly told them that it was either strict self-isolation or be put into a care home for four months. This 'war style' isolation plan caused outrage among that demographic who (rightly) claimed that it was the younger generation which was breaking the rules and not them. "Do they just want to lock us all up while waiting to die?", was the general sentiment.
Similarly, the reaction to the 65+ lockdown in Malta was that of frustration and anger by those who felt they had been unfairly singled out. A friend who messaged me on Friday summed it up:
"I am 67. As you know I am alone and independent. I think yesterday's policy is a huge mistake as it led to lots of panic shopping today, I did some too, putting us all at more risk. I did not really need to shop but knowing that I am now ordered to stay indoors led me to stock up more. Being in isolation in prison is easier, at least you get to see your jailer, this is solitary confinement. We need to be able to go out for essentials and to exercise in areas where we know we don't get close to anyone else. They should have dealt with those congregating in piazzas etc and not dealt such a blow to everyone."
I realise the Government is under pressure to DO SOMETHING, but taking rash decisions which are not thought through properly at this time will unravel the good that has been done so far. The Government should have taken a leaf out of France's book which imposed a lockdown on the whole country; only one person per household can go out at a time for a valid reason, and they must carry the relevant permission form with them in case they are stopped. It is straightforward and does not make anyone feel discriminated against. The form covers seven acceptable reasons to leave home: work, shopping for essentials, urgent medical appointments, vital family reasons, i.e. urgent care for children or elderly (visiting those over 70 is not allowed), physical exercise or walking a pet (maximum one hour within 1 km of home) alone or with a household member, judicial or administrative summons and participating in an activity organised by the administrative authority. Those who breach any of these exceptions are fined.
Last week, the UK imposed a similar general lockdown.
While I understand the Government's decision to protect people over 65+ this has to be done with great tact and diplomacy. For one must remember that in our heads, none of us really like to think of ourselves as "old" and although the decades are rolling relentlessly by, we prefer not to dwell too much on our age. Unfortunately, it is this terrible, invisible virus which has made this such an issue since it seems to have cruelly targeted those over a certain age.
But not everyone in that age bracket is quite ready to sit on a rocking chair and knit just yet (although there is nothing wrong with that). In fact, I suspect that those who have been stubborn, blatantly refusing to listen to their adult children to stay home, were rebelling against being told what to do. We may get older, but we should not be treated condescendingly. The ones who persisted in meeting their chums in the village square might also have felt that this was their last chance to meet up before the inevitable lockdown cramped their lifestyle.
Of course, the irony of all this has to be pointed out: after weeks of clamouring for one, we now have a good chunk of the population being put on (partial) lockdown. Yet as soon as the implications of what it really means began to sink in, and how it would affect their lives, it seems some didn't want a lockdown after all. Which made me wonder whether they actually understood what a lockdown meant.
It's similar to those who were loudly demanding for the closure of the airport, and then when it happened, they began shouting because their planned trip was cancelled, they lost their money and/or members of their family were stranded abroad. Because you see, for them, closing the airport only meant that, "foreigners" could not come in any more, when the reality is that the Maltese are constant travellers just like the large community of non-Maltese residents for whom Malta is home.
By the way, if anyone is still under the illusion that there was any possible way to prevent Covid-19 from entering Malta, they must be living in an alternate reality. Even if we had closed the airport immediately, the virus would have snuck in somehow. As we now know, people did not report mild symptoms perhaps mistaking it for a common cold, others did not stay in quarantine as they were supposed to on their return, some did not have any immediate symptoms but may have been carriers; the possibilities are endless.
The recent measures which will reportedly affect around 118,000 people, however do not have to be all gloom and doom. The paradox is that through our forced self-isolation we have rediscovered our sense of community and there are many ways in which we can reach out to prevent those who have been asked to stay home from falling into melancholy. We are lucky to be living in an age of instant communication not just through Facebook but also by speaking to one another 'face to face' virtually via FaceTime, Skype and Zoom.
Living arrangements can also be sorted so that people have companionship. I saw a lovely video the other day of three British senior citizens, women who have been friends for over 40 years and who live alone, who are taking it in turns to live in each other's homes. One has a lovely back garden for exercise and the other has a spacious front room for when they need to give each other some space. They have been in each other's lives, taking care of each other and travelling with one another for a long time so they decided that they would also share the lockdown experience, continuing to care for each other in the same way, accompanied by several bottles of wine. Those who don't have family here might wish to consider this idea as a possible alternative to living alone, at least for the time being.
Despite the way it may sound, being on lockdown does not mean you will be abandoned and forgotten, because there are several outreach programmes including YouSafe, a community-based platform by the local councils, in which you join the group from your town/village, either if you need help or if you wish to offer help. Helplines are also available by a wide range of organisations to help with loneliness and anxiety in these troubling times.
I also feel that this is an ideal time to teach adolescents and young adults the meaning of altruism and caring for their older relatives. A brilliant idea being adopted in the US is that students are volunteering to walk people's dogs and carry out other errands for those who are in self-isolation.
Above all, at this time when everyone is feeling highly emotional and anxious about the future, the last thing we need is to make certain sectors of society feel unwanted. Although I know the over 65+ rule was put in place with good intentions to avoid the scary scenes we have seen in Italy, Spain and New York, we also need to be sensitive to the fact that we have a vibrant community of people who do not wish to be treated like invalids either.