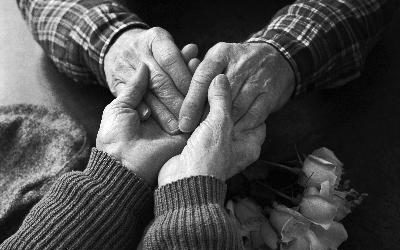 This column first appeared in Malta Today
If there is one piece of advice I would give those who are currently in their mid-50s or early 60s is to ensure that they always keep abreast of rapidly evolving new technology. Otherwise, as they get older, they might find themselves living in a world which has completely shut them out.
This is precisely what is happening to those currently in their twilight years. No matter what part of their lives they try to navigate, they are being met by a constantly changing, bewildering set of circumstances which demands skills they were never prepared for. God help you these days if you are elderly, not internet savvy or unable to understand all the automated answering machine systems of major companies. Whether it is trying to get through to a human voice for customer care when a telephone or mobile service is down, or trying to sort something out with a bank, everything is configured with bots answering queries on chat or a recorded voice telling you to press 1, 2, 3, 4 only for you to be put on hold for an eternity listening to music. Alternatively, you are told to communicate with the company by email, on the presumption that everyone knows how to use the Internet (or even has a computer).
All this might sound easy peasy if one is familiar with technology, but put yourself in the shoes of the older generations who are not accustomed to all this. Unless they have relatives who can help them out, they are basically lost. It becomes even more complicated and potentially problematic where banking is concerned, because they need to have someone whom they trust implicitly to help them with their financial affairs. This is not as simple as it sounds which is why banks especially are doing a great disservice to their long-time customers. Why should an elderly person stay in a long queue in all kinds of weather only to be told to "use the ATM"?
While Internet banking has been revolutionary and time saving for those who are IT savvy, it has severely hampered those who are not. Even sending a simple email requires a certain degree of know how. Since banks have cut down on their staff and imposed more and more restrictions on what can be done at an actual bank, the ones left behind are the ones who need one-to-one personal banking the most. We have an ageing population which means more people in that demographic are not being catered for in what to them is an impersonal, fast-changing world.
The elderly are accustomed to the personal service of a bank, where they can actually talk to a human being face to face, present a cheque and be given the cash right there and then, or withdraw as little or as much as they need. The bricks and mortar physicality of going to the bank makes them feel safe and that their money is secure. What I don't understand is why this service still cannot be offered to this age group, especially since most of those under 50 are doing their banking online. A cursory look at the demographics of a bank queue will tell you that the demand is patently there. Inexplicably, however, and to make things worse, bank branches and even ATMs have been shut down in such areas as St Paul's Bay and St Julian's. In other areas, they are regularly out of service or run out of money.
It was therefore heartening to see MPs such as Adrian Delia and Graziella Galea, St Julian's Deputy Mayor Clayton Luke Mula as well as Valletta Mayor Alfred Zammit get involved in this issue recently, calling on banks to rectify the situation. A petition has also been sent to Finance Minister Clyde Caruana. The general consensus is that customer care by banks is anything but caring, and in fact has become abysmal. What used to be the leading names in Maltese banking are bad mouthed daily on social media because of the way they are treating their customers. The competition seems to be not in striving to be the best, but competing to see who is actually the worst.
The question is …as long as they are making a profit, are they even bothered to do anything about it?
No country for so many speeding cars
There were at least 18 serious traffic accidents over the last two months which made the news, with varying degrees of serious injuries. Four of the accidents were fatal.
On 16 February, Ajaj Shrestha, a Bolt food delivery driver from Nepal was killed by scrap metal falling from a truck which hit the central strip on Aldo Moro road in Marsa and overturned.
On 26 February, James Buttigieg was hit by a car while he was out jogging in Mrieħel and died on the spot
On 6 March, Bulgarian national Yani Kuzmanov, also a food delivery driver, died after his motorcycle collided with a vehicle in Zejtun.
On 16 March, motorcyclist Andrea Alamango died after he collided with another motorcycle in Gzira.
These are just the accidents which were reported due to injury or fatalities, because every day we witness bumper to bumpers all over the island, causing traffic jams and tailbacks as drivers attempt to sort out the extent of damages to their vehicles, and wait for a traffic warden to arrive and draw up an official report, while everyone else starts honking their horns, swearing with impatience.
The deaths on our roads have become so chillingly frequent that many seem to have accepted them with fatalistic resignation; simply a matter of 'bad luck' that one happens to have passed from that particular spot at that particular time. But the horrific regularity of seeing yet another headline with the words 'accident', 'critically injured' and 'in danger of dying' can no longer keep being attributed to that hackneyed Maltese phrase, "meta l-mewt tkun għalik" (that was the way you were meant to die). This throwaway expression is simply too facile and seems to imply that we are all just ticking time bombs every time we enter a vehicle or walk down the street, just waiting to be hit by the next car or motorcycle which zooms by – although to be fair, that is what it often feels like.
For years we have been saying that Malta, we have a problem, not only with reckless driving and speeding, but most of all with too many cars for such a cramped space. Motorcycles, too, have increased in number and horsepower. Added to all these we now have countless scooters whooshing by us, as they hurry to deliver someone's lunch or dinner. When you combine all these factors you have what adds up to be a perfect storm, or more precisely, a deadly one. Something has got to give and the first casualty is human life, or just as tragically, people who are maimed for life.
While we are rarely told the cause of traffic accidents in which people have been killed (official Magisterial inquiries to determine fault can sometimes take years to be concluded), it stands to reason that whether it is a case of bad infrastructure, human error, driving under the influence, being on one's mobile or a mechanical fault in the vehicle, adding yet another variable, namely speeding, will only serve to up the ante and maximise the danger.
One of the most impressive public service announcements I have ever seen shows what happens, using mechanical dummies in the driver and passenger seats, when a vehicle hits a wall at varying degrees of speed. Basically the voiceover explains how our bodies are moving at the same speed as the vehicle and that speed equals the force of the impact if we crash. It does not take much imagination to realise that driving at 60 kph and driving at 100 kph makes a huge difference and that our bodies hurtling along at 100 kph means they will hit that wall much more violently. The image will forever remain etched in my mind's eye, as the dummies fall apart like rag dolls in a simulation of what happens to the human body.
It should be obvious that we need to slow down and drive more carefully, and be constantly aware of all that is happening around us, without any distractions. We will not get to our destination any quicker if we drive too fast; in fact, as too many families have heartbrokenly realised, sometimes their loved ones just don't arrive at all.