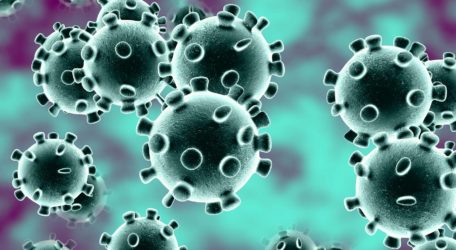 This column first appeared in Malta Today
In my Thursday column I wrote about the need to access proper information and listen to expert advice when it comes to the Coronavirus to prevent widespread panic. Allowing a dubious FB group to take the lead and indulge in scaremongering, with everyone offering their opinions which are not based on any facts, is counter-productive and simply irresponsible. Thankfully, and not a moment too soon, a new group has now been set up by health care professionals in order to disseminate proper replies to questions. The name is "Coronavirus Malta – REAL PUBLIC HEALTH Advice on covid19" for those who want to join.
However, on the other side of the coin, we cannot discount that people are right to be worried. The public has a lot of questions, and despite official reassurances, there are still too many grey areas which have not been fully explained or answered. Without adequate information, people will only end up speculating and that is when an underlying unease can turn into full-blown hysteria. If it is any consolation, which it probably isn't, other countries are also experiencing similar scenarios as conflicting information about the virus keeps being issued.
One report stated that "the (UK) government's muddled advice on the coronavirus outbreak has led to chaos and confusion in UK schools, with more than 30 forced to shut or tell pupils and staff to quarantine at home for a fortnight after half term ski trips to Italy."
Italy has "urged tourists not to stay away, but efforts to reassure the world it was managing the outbreak were overshadowed by a sharp rise in case numbers…Foreign Minister Luigi Di Maio condemned "false reports circulating abroad" about panic in the country, saying they were doing "more damage" than the virus itself."
In Ireland, "There was confusion too among schools with students returning in recent days from ski trips in areas of Italy affected by coronavirus clusters. Some schools sent pupils who had been in Italy home for several days as a precautionary measure, while in other schools, students, assuming they were well, were required to attend classes."
The confusion in Malta is no less real.
Many people I have spoken to over the last few days are similarly befuddled and unsure about what to do, especially when it comes to the self-quarantine issue for those who have been to Northern Italy. A persistent question was whether employees would have their quarantine period deducted from their annual leave or their sick leave. The unions have in fact asked for an urgent meeting with the Government to clarify this very issue.
We also need to make up our minds. While many have been demanding to know why visitors from the affected regions were not being screened or similarly quarantined, as photos emerged of long queues at the airport where screening of all inbound passengers was taking place, there was criticism anyway. There were also reports that parents were still sending their children who had been to the affected areas during their holidays to school, despite instructions not to. I realise keeping a child at home causes inconvenience for working parents (who, by the way, should be isolating themselves too), but we either want to prevent an outbreak or we don't. If everyone is going to ignore the directives, we are just increasing the risk of the virus spreading to Malta as well.
And while on the whole I am not one to be swept away by unsubstantiated fears, there is a niggling question which looms in this scenario: is Malta prepared for an outbreak of epidemic proportions? Let us take the homes for the elderly, for example, where those who are the most susceptible to the virus because of their weakened immune systems are all housed under one roof. If the proper precautions and hygiene routines are not being practiced (not now, but always), the likelihood of the virus spreading very quickly among this very vulnerable demographic, is very real. The Parliamentary Secretary for the Ageing, Silvio Parnis has the moral duty to ensure that all the elderly are protected. Indeed, this goes for all sectors of society; places where large numbers of people congregate from supermarkets to schools should have plenty of soap dispensers and sanitising wipes readily available.
A long post on FB by a doctor has also raised a number of concerns to which the Health Minister needs to provide answers. Dr Jan Chircop, while acknowledging that there is no need for undue alarm because of this virus, made some valid points vis-a-vis the role of family doctors in this situation, which I believe are worth reproducing here (loosely translated from the Maltese):
What will happen when someone with the virus appears in our waiting rooms? How can one contain the spread of the virus in this case? Should the clinic close? If the clinic forms part of a pharmacy should the pharmacy close?
Family doctors do not have the necessary tools to process a case of the Coronavirus. We do not have protective clothing, or nurses, or isolation rooms or even access to the necessary tests. They have not been provided.
Why are we advising people who are returning from high-risk countries to self-quarantine (which is good), while tourists from these same places are not being asked to do the same? In my opinion those tourists coming from high-risk countries should be stopped from entering, so that we will keep the Coronavirus away from our shores, and so that the country will remain a viable place for tourism.
Once doctors are exposed (because it is an issue of when, not if) and if we are ill, or in quarantine, who will then take care of the patient? And who will compensate us?
Dr Chircop then raises further issues which are relevant to family doctors in the private sector, the most pressing of which is that the protective gear which has been ordered has not yet arrived. A meeting for GPs has also been postponed until next week, which he rightly states is a waste of precious time.
Coming on top of the MUMN press release which claims nurses have not been properly trained and given the correct protocol to treat the virus, while only 14 beds are available in the isolation ward, these further conflicting statements by a GP are very worrying. The Minister of Health and the Health Directorate cannot simply issue statements that all is under control and that a strategic plan is in place, when those who work in the field seem to be saying the exact opposite. When people are kept in the dark and everything is not explained clearly it will inevitably give rise to a rising well of anxiety. The worst thing that can happen, apart from an epidemic, is that people will start to suspect that those who have reassured them that preparations are in hand, have in fact not given them the full picture.
In the interest of public safety and to prevent an outbreak of hysteria, which would be just as bad as an outbreak of the virus, there needs to be full disclosure by the authorities that Malta is indeed ready for a state of emergency which an epidemic would create.