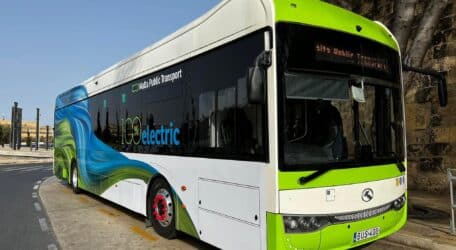 Reference is being made to the various stories being circulated on news and social media platforms regarding a Malta Public Transport driver stopping the bus to buy food.
At Malta Public Transport, the safety and well-being of passengers and employees are a top priority, and the company would like to address this incident and provide further clarity on the matter.
While we recognize that everyone can make mistakes, it is essential to understand that Malta Public Transport's bus drivers play a crucial role in upholding the standards and policies that govern the company's operations. Unauthorized stops and leaving buses unattended pose potential safety risks to bus drivers, passengers, and other road users. For this reason, bus drivers are not allowed to leave the bus unattended with passengers on board. This is beyond being just a matter of courtesy towards the passengers. It is a matter of safety. Asking for permission as is being alleged, or informing the passengers, does not make the situation any safer.
Furthermore, passengers have the right to expect to arrive from one place to another in a reasonable time. If even a small fraction of drivers had to adopt the same attitude to stop and buy something in the middle of a scheduled and regulated bus trip, this would significantly disrupt the bus service, and therefore cannot be allowed.
We firmly believe in providing every employee with an opportunity for a fair hearing, taking into account all sides of the story whilst providing them with the opportunity to learn from mistakes, depending on the severity of each individual case. The disciplinary procedures are chaired by an independent person, jointly appointed by both the company and the union that represents the employees. This ensures a fair and impartial process for all employees involved.
At Malta Public Transport we have systems and policies in place to ensure that our drivers have appropriate breaks within the framework of Maltese law and the collective agreements. In cases where traffic conditions impact scheduled breaks, alternative arrangements are made to provide drivers with the necessary breaks at the end of their trips, with the subsequent duty covered by another driver.
We want to emphasize that all of our bus drivers are well aware of the company policies that are in place and as a company we are committed to ensuring that these policies are followed.