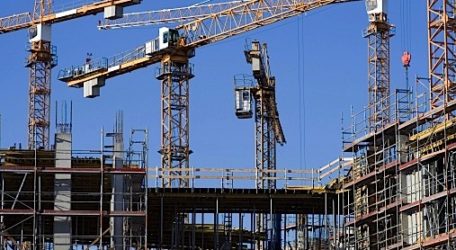 This article first appeared in Malta Today 
Different newsrooms took different decisions about whether to publish the video showing a young construction worker plunging seven storeys down to his death at a construction site in Sliema.
Those who argued in favour of publishing it stated that it was to avoid 26-year-old Akram Almshay from becoming just another statistic, while shocking people into realizing that this casual approach towards safety cannot continue by showing them the consequences. This point is debatable; I for one am not completely convinced that it was necessary. I did not click on the video as the still frame which came up on my newsfeed of the man frozen in time as he fell was more than enough for me. Reading the description of the tragedy reinforced this feeling and I really had no desire to watch it.
In fact, and perhaps inevitably, there was more talk about the pros and cons of uploading the video than there was about the real crux of the matter. As the public discourse veered off at a tangent, and people predictably ping-ponged back on forth on who is to blame (including those who callously blamed the poor man himself) the information I most wanted to know has still not been published. I am still trying to find out who the contractor behind the development in question is, but at the time of writing, I have not yet managed to trace these details.
Among the many online comments I read, this one caught my eye because it sums it all up: "I am a qualified and licensed person in the field of health and safety with many years of experience in the heavy industry. I receive a lot of requests to supervise these construction sites but no one wants to pay. The situation is as follows, They ask you to fill up their forms and paperwork to get the green light from the authorities but when it comes to safety inspections they ask you not to attend frequently! Their only concern is to cut costs."
That, right there, is what we should be talking about.
The thing is, aside from the debate about the ethical implications of showing photos and videos when such tragedies occur, I wonder if the shock factor will ever really work in this country. We have had countless tragedies due to negligence – just off the top of my head I remember the Save On supermarket which collapsed in 1990, killing two people, and severely injuring several others. It took those who survived the accident 22 years to receive compensation and in court, the supermarket owner admitted that he had built much of the structure, including the false ceiling which collapsed, without the advice of an architect or building expert.
Then there was the toddler who fell to his death through an open shaft in an underground garage in 2008. The owner was charged with involuntary homicide and received a 30-month jail sentence.
But if you had to ask me to remember the deaths which occurred at construction sites I would be at a loss to recall the details, because there have been so many. In fact, on carrying out a quick search I realized why my memory is so hazy:
2012 – Construction worker dies at Skyparks after falling five stories
2012 – Construction worker dies when structure at Seabank (then still being built) collapses
2013 – Construction worker dies at Salini saltpans after being run over by a dumper
2014 – Construction worker killed when structure collapses in Zejtun
2014 – Teenage construction worker dies in three storey fall at Ta' Paris
2016 – Teenage construction worker dies at Pieta site after falling three stories
2016 – Construction worker dies after fall at Qormi site
Need I continue? This list is, of course, not conclusive and these deaths were apart from the falls or work-related accidents which led to injuries, some of them leaving people maimed for life, but which were not fatal.
With the increase in construction sites over the last five years, and with the hurried frenzy to get it all built before (well, before I don't know what exactly), the Maltese habit of cutting corners and basically risking the lives of employees in order to shave off expenses to keep an eye on the bottom line, has never been so stark and in your face. The much-talked about 'foreign workforce' is badmouthed but simultaneously in demand by those who are unscrupulous and treat them no better than slaves.
The point is that once the shock factor of watching that video has worn off, and after people get tired of posting photos of other construction sites where, even after Monday's tragedy, construction workers are doing their jobs in conditions of imminent danger because of the complete lack of safety procedures, nothing will change. We will keep reading shocking headlines, we will keep commiserating with widows and their children for the loss of their loved ones, but that's about it. The only thing which will instigate a real change is to hit contractors where it hurts, force those not abiding by the OHSA regulations to close down the site until everything is according to law, and slap them with a huge fine.
Speaking of the OHSA, I had a look at their website, and it all sounds great and as it should be, according to EU regulations and so on. But I will be more convinced of its effectiveness on the day when we see every construction site being managed properly, and every measure taken to ensure that every single man on site is working under stringent safety conditions, properly dressed from helmet to safety shoes, and harnessed securely. Anything less than that is simply an exploitation of these hapless workers who are forced to accept appalling conditions because they have no other choice if they want to receive their pay cheque.