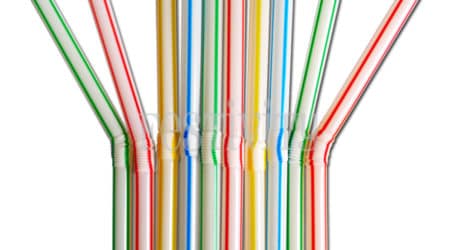 This article first appeared on Malta Today 
They may seem like trivial, innocuous things, but plastic straws account for a lot of environmental damage because (like a lot of plastic) they are simply indestructible.
They are also beloved by children everywhere, who sometimes refuse to take a sip of their drink without a colourful straw.
Which is why it was short-sighted of the Government to issue a tender to provide schoolchildren with a 250ml carton of milk and a straw. It should have been a great idea to distribute milk in schools, but then they had to go and spoil it all by doing something stupid like adding a single use straw.  
Now before you dismiss this as all being much ado about nothing (much like the Great Benna Cap Debate of 2017), it is important to know some facts. 
Earlier this year, the EU announced that plastic straws are set to be banned after research showed an astonishing 8.5 billion plastic straws are thrown away every year. Some plastic straws take around 200 years to break down. New rules will outlaw plastic straws across Europe and encourage the use of paper straws or no straws at all. 
When this report first came out, a headline carried by the Bay news website heralded that, as a result of the EU directive, "Plastic straws to be banned in Malta by summer" and the article was shared by people with great enthusiasm. 
So, somewhere along the line, once again someone did not get the memo.  One would think that Benna had received enough aggro last year with their infamous decision to introduce plastic caps on their milk cartons.  They might want to take a leaf out of the book of such high profile companies as Costa Coffee and Pizza Express which have phased out the use of plastic straws. Even the Queen has banned them from Windsor Castle, Buckingham Palace and Holyrood Palace. 
The awareness of the harm caused by such a seemingly harmless thing as a plastic straw has grown exponentially. From Vancouver to San Francisco, from Taiwan to Alaska, from Brisbane to the Seychelles, from Switzerland to New York, the anti-plastic straw movement is growing with more and more companies getting on board. Their marketing departments immediately grasped that not only is it good for the planet, but PR-wise, it is a very savvy move.
In fact, you cannot look at your newsfeed these days without seeing the ubiquitous plastic straw being mentioned, so I find it difficult to fathom how those calling the shots could have got it so wrong, yet again. 
It also seems to me that there has been a complete breakdown in communication when it comes to what the Government says about the environment and the message which filters down to private industry and in this case, even the educational sector.  Either that, or the left hand does not know what the right hand is doing. For surely, whoever approved this campaign for schools must read the news? Or did they just stamp "OK' on the proposal without actually taking a look at what the containers being distributed to students would actually look like?   With environmental concerns continuously being given such a high profile, I cannot understand why there is no compliance right across the board in these matters.  Because no matter what worthy initiatives the Government may implement, it is pretty useless if it falters at something so basic at this.
Thankfully there are those who are not letting this go. There is the indefatigable 'Malta clean up" campaigner Cami Appelgren who wrote to the Prime Minister, the Environment Minister and the Education Minister about the damage this new scheme will be causing to the environment. She has been promised action – we will see.
Meanwhile what gives me hope is that ordinary people take it upon themselves to do something, rather than just complaining.  One of the parent representatives on the Għargħur Primary School Council, Ruben Overend posted on Facebook that "the school had stopped the distribution of hundreds of single-use plastic straws that were delivered to the school in the first week of the new Free Milk Scheme. Turning a healthy initiative into an environmentally sustainable one. This is the holistic and proactive education offered at our school."  
Asked what the children would be using instead, his answer was simple: "Scissors to open carton + reusable cups."
When I contacted him for further information, Mr Overend explained that this was a whole team effort "the teachers, the LSAs, the Parents and the School Management Team. We discussed this at our school council meeting this morning and decided to stop the distribution of one-time use plastic straws. The students are being informed about the reasons behind the decision."
You see? Caring for the environment is really is not that difficult when everyone gets on the same page.