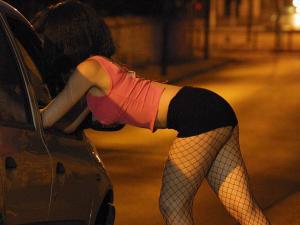 The Parliamentary Secretary Rosianne Cutajar, was quoted saying in the press that: where the buying of sex is not legal, prostitution goes underground and because of this assumption the country is going to legalise prostitution.
Robust and unassailable evidence demonstrates the contrary. The Parliamentary Secretary is therefore wrong, or is being misled.
We write on behalf of a coalition of 45 organisations, including five international ones, who strongly urge the Parliamentary Secretary to base her decision regarding the reform on human trafficking and prostitution, on sound academic research, and not on the few organisations she mentioned in her interview – none of whom specialise in women's and gender issues.
Evidence from countries that have legalised/decriminalised prostitution without criminalising the act of buying sex, have seen the underground sex trade explode. This is because decriminalisation/legalisation increases demand. Where demand cannot be met locally – which has occurred in several countries including New Zealand, the Netherlands, Germany and Spain – pimps and traffickers 'procure' women and girls from other locations. The conflation of human trafficking has pimps and traffickers operate underground. This comes with many benefits for the pimps and traffickers – that regularisation and legalisation will not eradicate – but will only help expand.
This is exacerbated by the normalisation of the sex trade within society, and the inevitable competition among sex workers. There are countless cases recounted in academic literature about sexual services becoming increasingly abusive, violent and low-cost.
Regulation of the sex industry has failed in every country it has been introduced.
It has failed to improve conditions for and the safety of women.
It has failed to stop the industry going underground.
It has failed to stem the flow of trafficked women and girls.
The only thing regulation has succeeded in doing, is creating more intractable problems for women, girls, government and society.
This is the reality Malta faces if the Parliamentary Secretary pursues her current, ill-informed approach.
We must not repeat the same mistakes because regulation looks good on paper but has proved to be ineffective on the ground. We must take account of the analysis of these models and learn from their failings and not repeat them.
Prostitution is not sexual freedom, but is the result of capitalism, patriarchy, violence, poverty, lack of opportunity and is directly linked to human trafficking.
We implore the Parliamentary Secretary to listen to our coalition. We have women's issues and gender equality at heart – along with the greatest expertise on these issues.
It is imperative that Government understands that in countries where prostitution has been decriminalised/legalised trafficking, prostitution, violence, and murders of women in the trade has increased, and a rape culture has developed. On the other hand, in countries where the Equality Model (Nordic Model) was adopted, these have decreased significantly, and attitudes towards equality have improved tremendously.
Our coalition comprises nearly all women's groups and experts in gender equality experts in Malta, including: The Department of Gender and Sexualities (UOM), the Department of Social Policy and Social Work (UOM), Dar Hosea (a shelter for prostituted women), the National Centre for Family Research, Victim Support Malta, and the Coalition Against Trafficking in Women (CATW), amongst many others.