We all know what made the news this year (I vaguely remember there was some kind of election) but, most of the time, what people were really talking about in 2013 were the stories which emerged from pop culture
They said what?
Carmel Cacopardo's eyebrows, the Labour campaign's tal-pepe' video, Simon Busuttil's infamous 'wicc ta' Nazzjonalista'. The election campaign provided FB satirists with plenty of material to choose from.  The quotes and the gaffes which emerged on a daily basis were just too good to pass up, and throughout the never-ending electioneering, it was only the satire which kept us sane.
And although I wasn't always a fan of their work, I think Gorg and Pawlu's parody of the Taghna Lkoll video (jien nixtieq hobza bajd u laham, zalzett u bacon) was one of their best:
Chiara's Zarbun
It was just a song, but the absurdity of the word 'zarbun' (shoe) juxtaposed with the English lyrics spawned several spoofs.   After its debut on PBS, it was the only thing everyone was talking about the  next day
The potato farmer
Endearing as he was sincere, I wonder what ever happened to this young man who had everyone talking about potatoes
This bus is on fire
Arriva's bendy buses were literally 'hot topics'. We have now learned that the company has decided to call it a day and those who use public transport are steeling themselves for what's in a store. Was the Arriva experiment a flop or not?  Only the real, authentic, daily bus user (yes, all ten of you), can tell us for sure.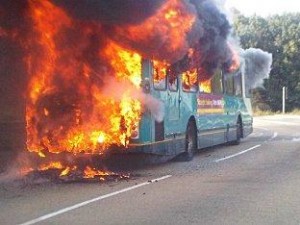 Miley Cyrus
Remember when Britney Spears was behaving erratically and ended up shaving her head in some kind of weird cry for help?  Well this year it was Miley Cyrus' turn for attention seeking, shedding more clothes with every appearance, showing us her unusually long tongue in every photo, introducing us to twerking and contorting herself on a wrecking ball. You know, just the usual antics of your average pop star.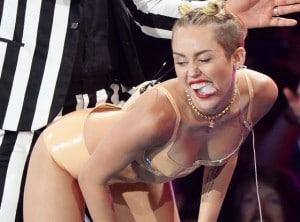 Patriot frenzy
The 'citizenship for sale' issue led to a wide discussion on what nationalism really means and a sudden realization that we are patriotic after all. Some of it was genuine, but some of it was rather hard to take at face value. I will be convinced that we really cherish our country and are fiercely proud to be Maltese when we stop flying other countries' flags during the World Cup.
Fejsbuk pejg
Welcome to Maltese as she is spoke. Forget teaching children how to write English properly, or using existent Maltese words. Just write English using phonetic Maltese spelling and you hey presto! You have created a new Maltese word. Or maybe not.  This trend seems to have caught on with a vengeance this year, and for some reason there are those who think it is a way of denoting irony or humour.
Traffic Tuesdays
Apart from wondering who on earth bothers stealing the ugly plastic nativity scene figures, there is another unresolved mystery which nags at me. Why do the streets inexplicably become jammed with traffic on Tuesday mornings more than any other day of the week? With unerring precision, my news feed is filled with furious road rage statuses every Tuesday. Anyone who can answer this deserves to be put on a government board of their choice.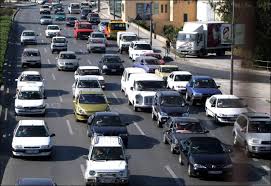 Life in Brussels
Guzè Stagno's sharp observations and wittily accurate portrayals of the stereotypes which make us who we are when abroad was the must-read book of the year.  I cannot help but wonder whether What happens in Brussels stays in Brussels caused anyone to squirm in embarrassment in self-recognition.  But no, of course not, this was all fiction.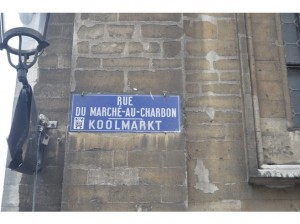 Gieh ir-Repubblika
Poor little Gaia. Little did she know that by winning a contest and being nominated for a national award, we would once again erupt into controversy (I know, unusual for Malta, but there you go).  Inevitably, everyone starting coming up with their own nominations, which ranged from the sublime to the ridiculous.  And inevitably, within a week or two, the fuss had all died down. Until the next big story came along.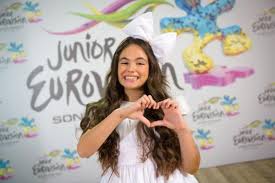 Let's get the party started
Whisky and cigarettes in a courtroom, and a journalist arresting for taking a photo of the magistrate nonchalantly hosting seasonal drinks. You just cannot make this stuff up.  Some things are just not done, but funnily enough, there were those who saw absolutely nothing wrong with it.  Well, I guess that is why some people in positions of power seem to think they're above the law.