Showing tonight on TVM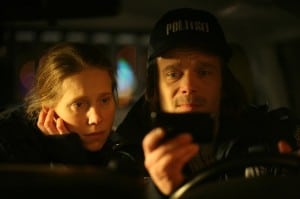 Shift (Estonia)
Directed by Anu Aun, this film shows a parallel between two women and how they perceive self-worth and emancipation. When Mina is caught shoplifting, the female officer uses her chance to show off her contempt. Surprisingly, both women meet a few hours later in a situation where the previous rivals become partners in crime. Can they alienate themselves from their current situation and stand up for what is right for them?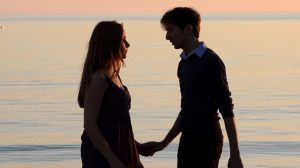 Blown away (Malta)
is a love story that blossoms between an exchange student and a young man from Malta. It shows how the relationship starts off, evolves, and as the summer draws to a close, comes to an end. Directed by Matthew Muscat Drago.
Hunger (Spain)
A story of contrasts showing a woman and her two daughters who live a normal domestic life until the day is over. At night, the all-female vampire family plots unsuspecting humans into their traps.  After a few nights, the vampire clan is forced to move to another city. Produced by Jose Antonio de la Torre.
Voting can be done via :
– SMS to the number 50615050. Open to residents inMaltawho are GO and Vodafone subscribers. Voters are eligible to win prizes.
– E-mail to [email protected] for international viewers.
– The opinion poll on our website http://www.maltashortfilmfest.com/.
Please note that SMS and e-mail voting has to clearly indicate the name of the film in order for it to be valid.