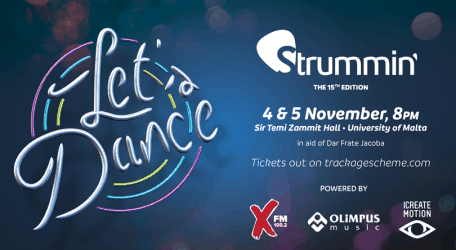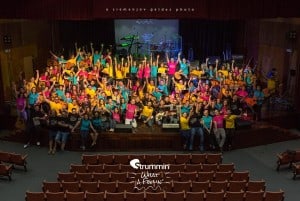 The annual concert which features the biggest "guitar choir" on the island is celebrating its 15th anniversary this year. 
Strummin –Let's Dance will take place over two nights, Friday 4th and Saturday 5th November at Sir Temi Zammit Hall, University of Malta.

As ever the highlight of the show is the big number of acoustic guitarists that accompany the band and singers. This year more than 70 guitarists will be strummin along to well known songs from diverse era and styles. Songs from bands such as Queen, Aerosmith,Foo Fighters,The Jacksons, Earth Wind and Fire ,The Beatles and Muse will be sung by 20 different singers. The featured singers vary from well known singers like Ozzy Lino, Neville Refalo and Kenneth Calleja to new budding stars . 

As in previous years, all proceeds gathered will endorse a worthy cause. Last year Strummin' collected funds for St. Jeanne Antide Foundation .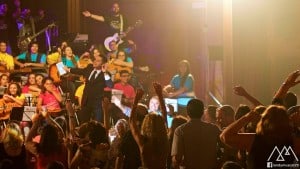 This year's proceeds will go towards supporting Dar Frate Jacoba.Dar Frate Jacoba is the centre of Youth Alive Foundation, in which it gives shelter to homeless youths who find themselves on the edge of society.
http://www.youth-alive.net/

A song, featuring Strummin artists was recorded recently to commemorate Strummin's 15th anniversary. The song called Lead the Way can be enjoyed via Youtube or on radio, exclusively on XFM100.2
https://www.youtube.com/watch?v=ki2XyhIofBE

Tickets for the concerts are available at; 
https://shop.trackagescheme.com/event/strummin-lets-dance/


Strummin –Let's Dance is supported by XFM100.2 , Olimpus Music and Icreatemotion Photography