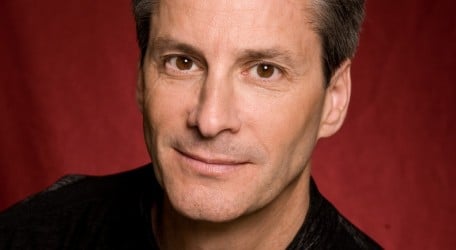 American composer and conductor Steven Mercurio (pictured above) will be joining the dazzling line-up of Maestro and Friends 2016 to be held live on Sunday 11th September 2016 at 8.30pm at the Ancient Amphitheatre of Kourion in Limassol, Cyprus. The concert will mainly feature Maltese Pop/Rock Band Red Electrick, who will bring to the public new songs from their latest album, "Inside You", as well as famous covers in tribute to David Bowie, Prince, and Michael Jackson.
After conducting the Malta Philharmonic Orchestra during the recent Joseph Calleja's summer concert, Maestro Steven Mercurio will be conducting the string section of Cyprus Symphony Orchestra in Samuel Barber's 'Adagio for Strings'. Considered as one of the most popular of the 20th-century classical works, Barber's adagio is traditionally performed every year in remembrance of 9/11 victims.
Maestro Steven Mercurio has conducted more than forty-five different operas in seven different languages. His engagements have taken him to many of the world's best loved opera houses in Italy, Brussels, Germany and UK, as well as with American opera companies. He is an acclaimed and sought after arranger. He has created arrangements for a wide array of artists including Andrea Bocelli, Placido Domingo, Fabio Armiliato, Carl Tanner, Ben Heppner, Bryn Terfel, Marcello Giordani, Secret Garden and Sting. HYPERLINK "http://www.stevenmercurio.com" www.stevenmercurio.com
The amphitheatre of Kourion is estimated to have been built in the late-second century BCE.
Led by Maestro Yiannis Hadjiloizou, the concert will also feature the international acclaimed soprano Aliki.
Maestro and Friends 2016 is supported by the Malta Tourism Authority (MTA), Cyprus Tourism Organisation (CTO), Emirates, and Cyprus Villages Traditional Houses Ltd, and is being jointly organised by the Cyprus Academy of Music and Malta's principal marketing communications agency BPC International.
Incorporating Red Electrick's concert at Kourion, Enrico Travel www.facebook.com/EnricoTravel) is offering a travel package on Emirates' direct flight to Cyprus from Wednesday 7th September to Monday 12th September 2016. On Mondays and Wednesdays, Emirates flies between Malta and Larnaca on a Boeing 777-300ER aircraft