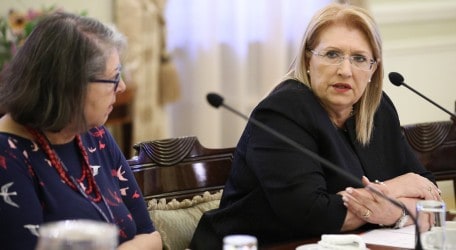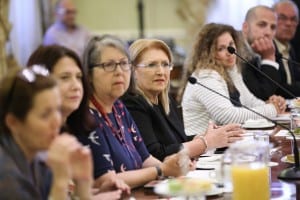 President Marie-Louise Coleiro Preca believes Malta urgently needs a comprehensive and multifaceted policy to wipe out any vestiges of violence against children
Her Excellency's appeal was echoed by stakeholders and experts during a closed roundtable meeting held at San Anton Palace this week ahead of a high level global Conference on the Universal Prohibition of Corporal Punishment, being held in Malta between May 30 and June 1
In my time, disciplining children by hitting them was an acceptable practice — those times are past and this has to stop. Corporal punishment is linked to traditions and culture and so ingrained that we have to summon everyone's commitment to achieve zero violence towards our children," President Coleiro Preca told those present
"Legislation is important, but it is not enough. We need long-term policies in place that engage every strata of society to change this behaviour in the long-term. We also urgently require the proper tools to measure the success of the services we provide in this area," she added.
Ms Coleiro Preca said that with the presence of the international community in Malta, the time was ripe to ensure decisive measures were taken to have a comprehensive policy in place that secured a safe environment for children. The topics discussed during this week's roundtable will be shared during the global conference
More than 100 delegates from around the world will be attending this high level conference, being hosted in Malta by the President's Foundation for the Wellbeing of Society, and opened by Marta Santos Pais, the UN Secretary-General's Special Representative on Violence against Children.
During the conference, being jointly organised by the Office of the President, the Children's Rights Ministry and the Foreign Affairs Ministry, there will be four panels discussing a myriad of topics. These include capacity building and guidance for professionals working with and for children; awareness-raising, information and social mobilisation; prioritising prevention; and enacting comprehensive legislation.
The United Nations Committee on the Rights of the Child has defined corporal punishment as: "Any punishment in which physical force is used and intended to cause some degree of pain or discomfort, however light. Most involves hitting smacking, slapping, or spanking children with the hand or with an implement
In addition, there are other non-physical forms of punishment that are also cruel, degrading and incompatible with the UN Convention on the Rights of the Child, such as punishment which belittles, humiliates, denigrates, scapegoats, threatens, scares or ridicules the child