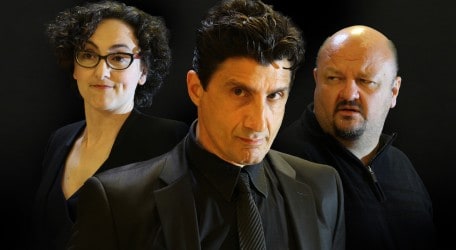 After producing the theatrical success Tikber u Tinsa in 2015, Clive Piscopo returns with a riveting new play – a powerful story about two brothers who have nothing in the world but each other … and a wooden suitcase each.
Nobody knows who they are, where they're from or where they're going. Let alone what's hidden in the two suitcases they carry.
Yet it is the actual content of those two suitcases that has kept the siblings alive and together for the past eighteen years.
But when the two brothers return to Malta after an absence of 18 years for a final and dangerous race for the truth, can an old promise keep them together? What happens when the past and present collide in the most unexpected twists and turns? Can a devastating secret shatter the world as they know it?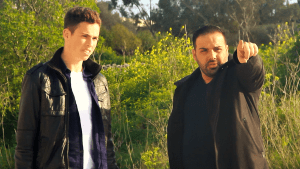 "I think Fejn Jeħodna r-Riħ will mean different things to different people," said Piscopo. "To me, it's a tender story about the struggles of two very particular brothers as they embark on the most difficult journey of all: that of self-discovery, connection, and perhaps most of all, to really understand what it means to be human in today's depthless world."
Written by Clive Piscopo and directed by Lee-N Abela, FEJN JEĦODNA R-RIĦ takes the audience on a hilarious yet poignant roller-coaster journey which explores contemporary Malta in the light of ties that have always bound us together but perhaps do not do so any more.
The stellar cast comprises Clive Piscopo, Peter Galea, Eric Grech, Louise Fenech, and Nichail Portelli who are joined by a terrific ensemble made up of Keith Marshall, Gilbert Mallia, Chris Camilleri, Shana Kirsty Atkins, John Vassallo and Amanda Sammut Cachia.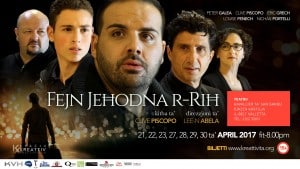 DATES & TIMES
Friday 21 April, 8:00pm
Saturday 22 April, 8:00pm
Sunday 23 April, 8:00pm
Thursday 27 April, 8:00pm
Friday 28 April, 8:00pm
Saturday 29 April, 8:00pm
Sunday 30 April, 8:00pm
VENUE
Theatre – St James Cavalier, Valletta
TICKET PRICES: 16€ – 18€
16€ for balcony seats
18€ for auditorium seats.
TICKETS: www.kreattivita.org