Professional photographer Kevin Casha recently put up a successful photographic exhibition entitled "The Likeness Project" at the London Hilton, in the United Kingdom.
"The Likeness Project" is a collection of experimental photographic works which have been purposely created to encourage, explore and stimulate debate as to whether the portrait, as we know it, has been communicating the wrong impression of a person's countenance and character.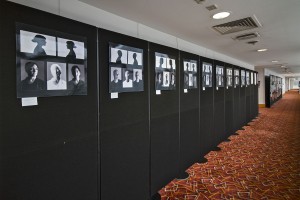 The work in this collection consists of images which all have the human element as their subject. The Photographs are basically unaltered and require and intrigue the viewer to look more deeply at the subtle nuances of a portrait by comparing silhouettes, facial negatives and portraits- portraits which are simply captured with natural north light entering from a window – just as vintage studio portraiture was originally conducted in the early days of the medium.
The least intervention from the photographer has been attempted in order that, perhaps, the subjects can give a deeper insight into a person's character than fictitious, unnatural, posed portraits.
The exhibition was held during the Societies (UK) major photographic convention, which was visited by 12,000 visitors. The exhibition images where printed by ILAB Malta. During the convention Casha also held a 4 hour workshop on fashion photography.
Casha is a Lecturer for the Higher National Diploma course in Photography at the Malta College of Arts, Science and Technology. Casha, who is also the President of the Malta Institute of Professional Photography,  is an international photographic judge and regularly lectures on photography and conducts regular workshops both in Malta as well as internationally.