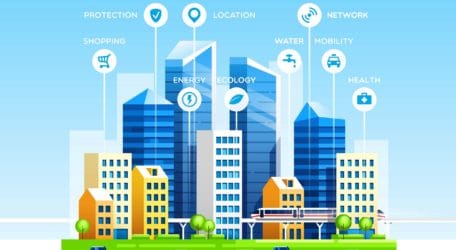 No fewer than five applications of IoT technology are to be showcased at an event hosted by HandsOn Systems, which is celebrating its 10th anniversary, at the HandsOn Systems premises at the Mosta Technopark on Thursday afternoon.
Different stations, positioned at a distance from each other within the large garage of HandsOn Systems, in line with health guidelines, will be showing off LPG tank level monitoring, a parking sensor, waste level monitoring, temperature and humidity monitoring, and street manhole flood/movement monitoring.
The IoT sensors at each station are connected to Melita's nationwide narrowband IoT (NB-IoT) network, which ensures reliable connectivity, the ability to penetrate deep underground and low power consumption; meaning a sensor's battery will last between three and five years.
HandsOn Systems CEO Geoffrey Farrugia said: "Thanks to HandsOn Systems' IoT platform, which allows for live tracking, reporting and alerting on the various sensor data being collected, we will be contributing to the implementation of Industry 4.0 and to transforming Malta into one smart city! We look forward to welcoming those businesses that could benefit from this technology to visit us on Thursday to see it in practice."
The event will be open to the public from 4 p.m. Since numbers are restricted in line with health guidelines, entrance is strictly on registration that must be made by contacting [email protected]