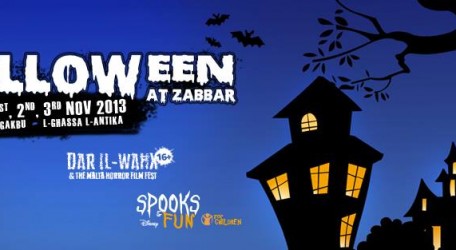 Straddling the line between fall and winter, Halloween is a time of celebration and superstition. This holiday of American origin is becoming more and more popular around the globe. It may be because the more stressful life gets in today's society, the more we need to indulge in a little harmless fun now and then. While the media features Halloween prominently, the commercial community is also using this event as a sales boost opportunity in a very quiet period.
This year, a number of Halloween activities will be held for the very first time in Zabbar. Curtain Raiser will be holding the 4th edition of Dar il-Wahx; Malta's very unique popular Haunted House. This year Dar il-Waħx boasts extraordinary features, lighting effects, HD projections and interesting effects which should make the 35-minute experience fun, thrilling and scary. Situated in a 200-year old police station (L-Għassa l-Antika) in the heart of Żabbar, at the 4th edition of Dar il-Waħx you will meet various creatures, ghouls and demons, twisted scenes and above all, you will get a good fright. Hundreds have already booked their walk-through and those interested to get one of the very few €15 tickets left are welcome to reserve their own by calling 99595906.
Apart from Dar il-Wahx visitors can also enjoy one of the 36 local and international films being shown during The Malta Horror Film Fest.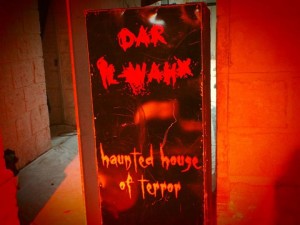 Children will also have their share of fun and spookiness. Saint James Square, right in front of St. James Hospital will be turned into Malta's first outdoor Halloween village on the night of October 31st. Disney villains will add  to the crazy scientific experiments, puppet shows, quest hunts, bouncy castles, very delicious food and tons of fun games and activities. Children are invited to put on a creepy costume to add to the atmosphere.
If this is not enough to fill up your Halloween weekend, then Zabbar has even more on its list. Notre Dame theatre will host a local talent satirical show by a group of youths. Ta' Gewwa Jfallu  shall add to the humour and fun of this exciting weekend. €5 tickets for adults and €2.50 tickets for children will be made available by the door. Each soiree starts at 19.30.
Zabbar Mayor, Quinton Scerri expressed his and the Council's satisfaction towards the great interest shown in holding these activities for the very first time specifically in Zabbar "This is our dream, we strive to make our city more appealing and we are working hard to creat a creative expression of excellence in Zabbar's cultural identity".
Patrick Vella, artistic director of Curtain Raiser also expressed his keen satisfaction that he and his fellow colleagues were warmly welcomed to Zabbar. Vella believes that this year's edition of Dar il-Wahx shall be bigger than ever and the two new activities, Spooks & Fun and The Malta Horror Film Fest shall certainly add to the spooky atmosphere which shall, once again, make Halloween a very successful event for Curtain Raiser.
Halloween activities in Zabbar kick off on the night of October 31st and last till Sunday 3rd November.
Visit the Curtain Raiser official Facebook page for more information.