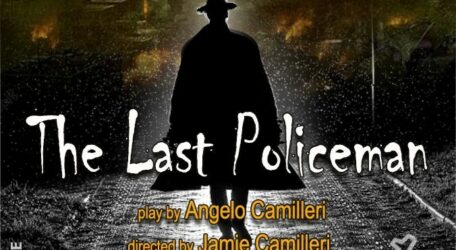 Feel the Magic's inaugural performance of the 2022-23 season is a one-act comedy-thriller, The Last Policeman, which is being premiered on Friday 26 August 2022 at 8 p.m. at the Gozo Ministry Courtyard in St Francis Square, Victoria.
The comedy-thriller is inspired by the novel of the same name, penned by Angelo Camilleri. The Last Policeman provides a snapshot of what happens when different sides of law confront each other in an abandoned bar, waiting to meet their destiny.
What is right and wrong during a catastrophic event? Who is a criminal if the only crime being committed is to rebel against the constructs of a dying society? These dilemmas and more will be explored during the production by Beta Entertainment Theatre Academy in association with Chorus Urbanus Productions.
The Last Policeman is directed by Jamie Camilleri,  a well-known theatre practitioner who graduated in Theatre Studies and teaches drama at the Gozo Visual & Performing Arts School and at the Gozo College. Several well-known Gozitan actors play the leading roles: Presely Clark, Dylan Attard, Matthias Mercieca, David Grech and Lara Mompalao.
Director Jamie Camilleri said The Last Policeman is an innovative first-timer for a Gozo theatre audience, in that after the performance there will be a Q&A session with him, the playwright and the actors on the challenges involved and other details relating to the play's content. 
Entrance is free but booking through the Eventbrite website is recommended. Feel the Magic 2022-24 is generously sponsored by the Arts Council Malta, the Ministry for Gozo and Michael Grech Financial Investment Services.