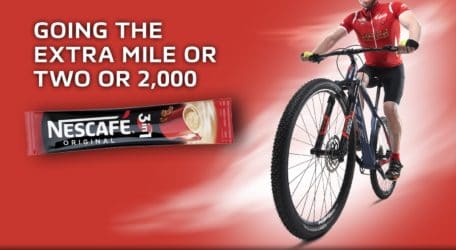 You too can be part of LifeCycle Challenge
You too can cycle for Charity this year. Members of the general public shall be able to participate in a cycling event for LifeCycle charity being held both at University of Malta and also in Valletta. Nescafé 3in1, the title sponsor of LifeCycle Challenge for 2019 and 2020, is organising two 3-day events to inspire people of all ages to experience and raise funds for this year's LifeCycle Challenge.
Participants can cycle for how many minutes they want on one of three static professional bikes set-up within the stand, and depending on the duration, they can give a small donation of €2 for every 5-minute intervals to Nescafé 3in1 LifeCycle Challenge. All participants will be given a token of appreciation for their effort and donation.
The dates of the events are from Monday 13th to Wednesday 15th May at the Main Quadrangle of University of Malta Tal-Qroqq, between 09:00hrs and 16:00hrs, and from Thursday 16th to Saturday 18th May at City Gate (opposite Parliament Building) in Valletta between 09.00hrs and 14:00hrs. Nescafé 3in1 coffees will be offered to those attending.
Every year LifeCycle organises one of top 10 gruelling gruelling and toughest bike challenges in the world, each time in different countries to generate the necessary funding for LifeCycle Foundation's mission, that is to raise money for the needs and care of kidney disease patients and their families. The Foundation's work covers three areas: Awareness, Treatment and Research, and works hand in hand with the medical staff of the Renal Unit at Mater Dei Hospital.
This year, being the 21st edition, Nescafé 3in1 LifeCycle Challenge will be taking cyclists on a 2,000 km route from Vietnam, to Laos, and Cambodia ending at the Temples of Angkor Wat, a World Heritage Site. Training for the challenge starts this month.
"As part of our Nescafé 3in1 sponsorship we are offering the public the chance to be part of LifeCycle Challenge.  As much as, LifeCycle Foundation has from its very inception sought to instill respect and dignity for renal patients, their families, and the rest of the community through various educational initiatives, Nescafé too seeks to instill respect from the plant, to the farmer, to the community, and ultimately to our consumer. Respect is in fact the secret ingredient that has turned our coffee into Malta's favourite coffee for the last 70 years and more," said Alfred J. Borg, Nestlé Marketing & Corporate Communications Manager.
LifeCycle Founder Alan Curry said: "Our aim is to involve sport enthusiasts, the public of all ages, to experience cycling and at the same time help us improve the lives of kidney patients for the better. The more people can join us on this stunt, the more we can extend our support. Thanks to our sponsor Nescafé 3in1 we are able to bring LifeCycle experience closer to the public."
Donations to Nescafé 3in1 LifeCycle Challenge 2019 are open and can be sent via sms: 5061 7370 = €2.33; 5061 8920 = €6.99; 5061 9229 = €11.65; or via a call to 5160 2020 = €10, 5170 2005 = €15; and 5180 2006 = €25. Bank details are Swift code VALLMTMT, IBAN number MT 18 VALL 22013000000014814521017, Bank name Bank of Valletta, Account number 14814521017.
For further updates and to donate towards LifeCycle Challenge 2019 on www.lifecyclefoundation.com or on Fb: https://www.facebook.com/LifeCycleChallenge/