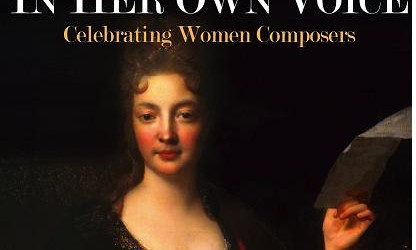 As part of its 50th Anniversary, the National Council of Women and "Camerata Galatea" teamed up to produce ' In Her Own Voice' , a celebration of female composers. Women are honoured and recognised for their achievements, but not only, every woman is unique in her own way and should be celebrated for being the person she is. Respect for the woman is respecting society in general and it is through this respect that we can have a better society.
Proceeds from this concert are being donated to the Breast Care Support Group, an organisation that stands by those women who suffer the ravages of cancer, but not only, as the pain is also shared by other members of her family.
Whilst thanking "Camerata Galatea" and especially Rebecca Hall for her enthusiasm and dedication she has put in this concert, we also thank the other performers for their time and their acceptance to be part of this concert. NCW would like to dedicate this concert  to all women and especially to those who like the founders of the Council  have set out unselfishly  to help others.
"Camerata Galatea" musicians form part of the Malta Philharmonic Orchestra and the concert is on Sunday 27th April 2014 at Robert Samut Hall at 7pm. Tickets can be bought online from www.sjcav.org or phone: 21223216