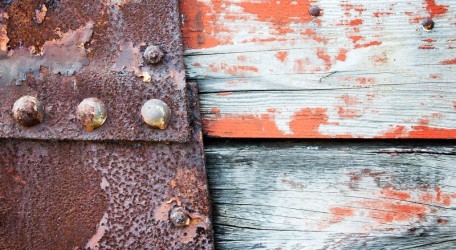 By Jule Belami – Writer & Film Director – UK
'Coastal Fragments' is  an abstract photographic exhibition that will officially open on Wednesday 5 June at Palazzo de Piro in Mdina.
This is a project that was born in 2010 when two individual artists, Jean Pierre Gatt, a photographer and film maker from Malta and Derek Nice, a painter and sculptor from Great Britain, researched in visual detail, aspects of the manmade impact along the sea edge around the Maltese Islands and the UK. One uses a photographic camera, the other paint brushes and canvas. Both artists inspired each other by visiting each other's territories. Photowalks alongside both the coast of the Maltese Islands and the shore of East Anglia in the UK contributed to this selection of works.
'Coastal Fragments' is an abstract exhibition based on photographic images which look much closer, in visual detail, at objects found on the sea edge and its surroundings. Lines, shapes, colour and form are some of the attributes forming the base of this exhibition. Not one image is meant to match, help, enhance and / or distract any of the other images, but each and every one of them has its own symmetrical, linear and / or colourful attributes that make them stand alone.
These images could be details of boats, decaying paint, rusted boat parts, fragments from boat houses, shadows on painted walls, stripped wood, weather covering etc. Very little has been cropped and / or changed / 'photoshopped' in any of these images. They are framed on location, whilst taking the photos almost as they are presented here, looking through the viewfinder whilst walking around looking for the perfect lines to intersect or to produce a perspective, the decayed paint producing a great pattern, the rusted piece of metal still holding on to the worn out wood, so on and so forth.
'What I find fascinating taking these images is the fact that although these details are highly visible when looking for them, they are lost when looking from a distance. However as soon as you move closer, much closer than what is considered normal, one starts to eliminate what contaminates or distracts the image, leaving in frame only the parts that ultimately form – give shape and life to these amazing details'
The colours of these images are also amazing in their own right – the type of paint used by the owners of these marine crafts including the choice of colour, give an infinite palette of bright, summery and contrasting colours to work with.
There is no shallow depth of field in any of these images to differentiate between the foreground and the background, in fact, there is no foreground and background at all. Every little detail included in the frame is important for the creation and presentation of the whole image. The foreground is the background and vice-versa.