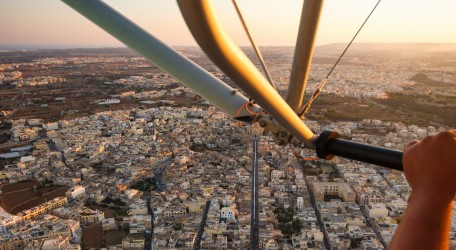 ZABBAR LOCAL COUNCIL MANAGES TO GET A NATIONAL RECORD AND HAS EVERYTHING SET FOR THE GUINNESS WORLD RECORD
On a typical summer night, Zabbar Local Council managed to achieve a National Record, and has also done all that was required to be able to send all the material to Guinness World Record so that this said record can be approved, something that is most probably in the bag.
From late Friday evening, a substantial amount of bricks was placed along the main road. These served as the base for the table. Then on Saturday morning, the planks of wood were being placed, paving the way for the table to take place, the same table that is the longest one in Malta and pending approval, the longest in the world, after the previous record holding table was 302m long. At 8pm, some 800 people started finding their seats.
After a small introduction and a speech from the Mayor, Mr. Quinton Scerri, the measuring and verification process kicked off, in the presence of three witnesses who were brought in to make sure that everything is being done according to the specified guidelines. These were the Hon. Ministers Helena Dalli and Joe Mizzi and Notary Public Maria Magro. The final length of the table was that of 359.7 metres. The National Record certificate was given immediately by the Malta Records Representative. As for the Guinness World Record certificate a report is being compiled and being sent to GWR offices for final verification.
A 400 meter road leading to the Sanctuary of Our Lady of Grace, Sanctuary Street boosts the unique features and aesthetic characteristics of Citta Hompesch, Zabbar.
For this activity, all the organisations at Zabbar have been approached to be a part of this event and are being offered a profit share from all ticket sales for the good use in their running expenses of nation-wide renowned Feast in September, others have decided to offer their share to local charity organisations.  Those present were treated to a lavish meal, whilst dining in a great atmosphere as the street was decorated with decorative lighting purposely set up for this event.
In a brief statement, Mayor Quinton Scerri explained that the Local Council is committed to its project plan to regenerate the community, this activity along with others shall lead us to achieve our targets. "On Saturday we, once again witnessed a merging of the leading clubs in Zabbar aiming to reach a world record. I am convinced that we are leading the path towards a new era; a city which offers quite environment and harmony with unique cultural characteristics"
Dine Along the World's Longest Table was held on the 27th July at Sanctuary Street in Zabbar.