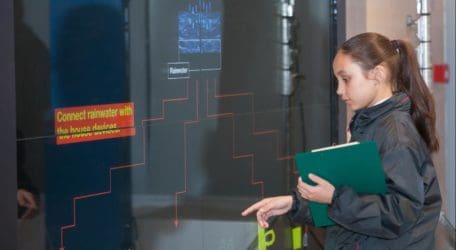 Working with a range of partner organisations, HSBC Bank Malta p.l.c. organised several activities as part of World Water Day. Celebrations began at San Anton Palace with the inauguration of the now yearly art exhibition 'Ilma' by the President of Malta. The 5th edition featured 49 pieces created by students of St Ignatius College.
In another event, students from 10 schools visited Għajn Water Centre in Rabat and presented an overview of water-saving projects they will be undertaking during this scholastic year; all of which received funding by the Energy and Water Agency. Minister for Water and Energy Joe Mizzi addressed the students and HSBC will be supporting the community outreach activities of these school projects. 
"World Water Day is about tackling water availability by addressing the reasons why in our modern world so many people and communities in various countries are being left behind. It reminds us to learn, share, and act for a sustainable world," said Manuel Sapiano, CEO of the Energy & Water Agency.