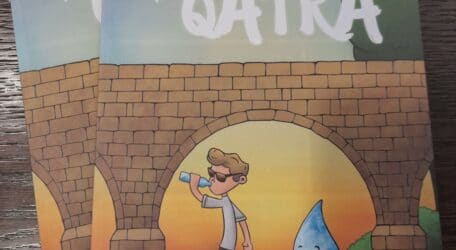 Through its "Catch the Drop" campaign, HSBC Bank Malta is helping to raise awareness among children on the best ways to save water and why this is important for a sustainable future. Over the summer months, information has been distributed to 17 SkolaSajf centres.
The "Catch the Drop" initiative, which over recent years has reached thousands of students across Malta and Gozo, is part of HSBC Group's eight-year, USD150million HSBC Water Programme. This programme has supported 70 local projects across the world.
The play workers in the SkolaSajf centres are using the information booklets provided by HSBC Malta to carry out activities with students relating to sustainable water usage practices. Afterwards, school children are encouraged to take their educational leaflets home and discuss the material included in the publication with their families.
Caroline Buhagiar Klass, Head of Human Resources and Corporate Sustainability at HSBC Malta, said: "As water is an indispensable resource, saving water is a concern for all of us. However, if we take responsibility, each one of us can become instrumental in helping to conserve water. In line with the HSBC Malta's ambitious commitment towards sustainability and becoming net zero by 2030, the HSBC Water Programme has proven to be successful in tackling the global water challenge through water provision, protection, education and scientific research."
Utilising the funds available from the HSBC Group's Global Water Programme, HSBC Malta has invested close to EUR1 million on water projects in Malta and Gozo since 2013. The bulk of this investment has been stewarded by the "Catch the Drop" Campaign, in addition to projects such as the Water Explorer and the Malta CSR Institute.
HSBC Bank Malta's efforts have recently been recognised as the bank was placed second in the National STEM Awards 2021 in the Best STEM Community Project Award category organised by Esplora Interactive Science Centre.