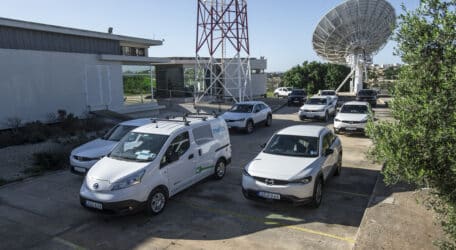 Melita has just added 20 electric cars to its fleet as part of its continuous drive to reduce greenhouse gas emissions.
Unveiled at Melita's data centre in Madliena, the new vehicles mean that 20 per cent of the company's fleet is now electric as Melita takes another step towards achieving an all-electric car complement.
Melita CEO Harald Roesch, who whizzes around in an electric Mini, said: "Melita is already a carbon neutral company but we are fully committed to further enhancing our strong environmental credentials as part of our mission to be ahead of the curve in all areas."
Electric-powered transport is nothing new to Melita, with the electric vans coming into service in early 2020, but the new vehicles signal a significant investment the future.
The company aims to add a further 16 electric vans in 2023 as its conventional fuel-driven vehicles are phased out. By the end of the next year, Melita expects around 40 per cent of its fleet to be fully electric.