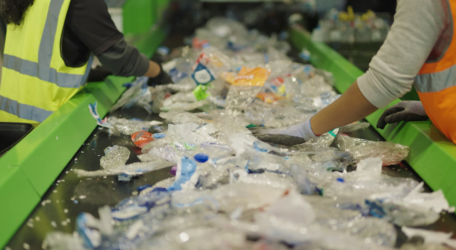 'If pattern persists we can meet our EU environmental targets'
More than 1,000 tons of empty drink containers — equivalent in weight to 12 Boeing 737 aircraft — have been collected in just 10 weeks from the introduction of the Beverage Container Refund Scheme (BCRS).
The empty bottles and cans retrieved are being packaged into bales and exported to special plants in Paris and Italy to be recycled back into new containers.
By the end of January, a total of 25 million empty drinks containers were collected, with the bulk — 70 per cent — mostly plastic, followed by aluminum cans (23 per cent), and glass (seven per cent), according to BCRS Malta, a not-for-profit consortium, set up by beverage and retail associations, which is running the scheme.
Apart from ensuring that plastic placed on the market is properly collected and recycled, the scheme has also incentivised many to scour the streets and countryside for discarded bottles to get the 10c deposit.
These figures are an encouraging indicator, as the main goal behind this scheme is to ensure Malta — which to date recycles less than 20 per cent of the more than 230 million drink containers on the market — ups its game to meet the EU targets.
A BCRS spokesperson said: "Although it is too early to give statistically solid data, the indicators after just 10 weeks show that we are heading in the right direction to meet the targets set for the first year of operation."
BCRS Malta has also received its first recycling certification crediting the organisation for its clean material collection, which is sold to producers of beverage containers and remade into new receptacles, putting into practice the principles of a circular economy.
Giving an update on the patterns emerging since the scheme was rolled out in November, the spokesperson said BCRS had also received a good response from grocers who recognised the advantages of the scheme for their business and were accepting to manually collect the empty containers of their clients.
"To date, over 100 grocers around Malta and Gozo are offering a manual collection and we continue to receive reports that apart from providing customers with a great service, they are witnessing an increase in sales by offering a one-stop-shop for those seeking to do their shopping while simultaneously offloading their beverage containers," he said.
The spokesperson added that the public hubs with the highest collections were located in Birkirkara, Rabat, Luxol, Żejtun, St Paul's Bay, Żabbar, Vittoriosa, Marsascala, Gżira and Xewkija in Gozo, with an average of 6,000 empty containers collected each per day.
Saturday is consistently the most popular day people choose to do their recycling, followed by Fridays and Mondays. The highest collection day was December 20, 2022, when 459,941 containers were collected in one day.
BCRS is mindful that these huge numbers mean the reverse vending machines are filling up quickly, so it has a system of runners in place to ensure these are emptied up to 10 times a day, every day!.

"If we maintain this momentum, we can achieve our EU environmental targets; one bottle at a time," the spokesperson said.