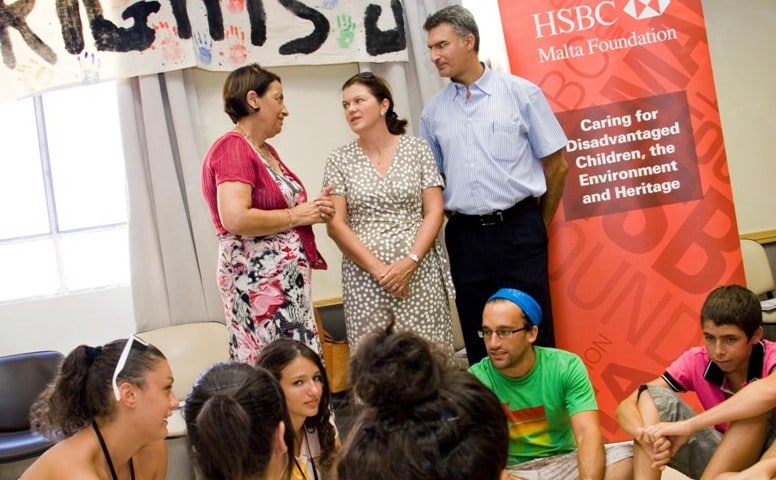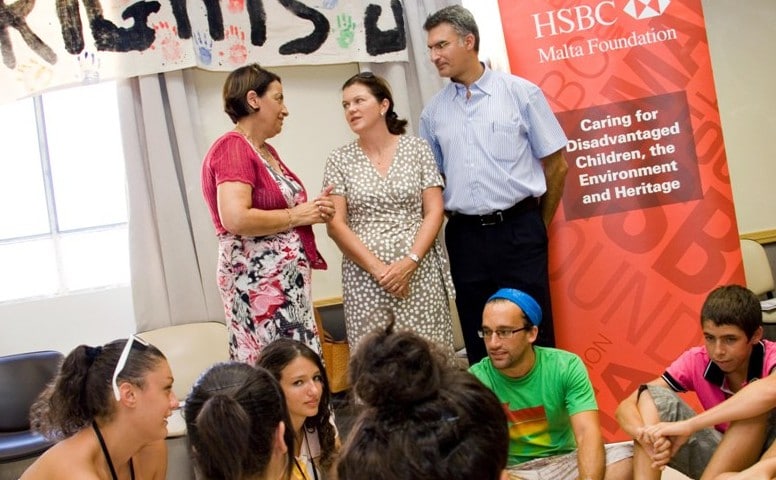 Pictured above: Commissioner for Children Helen D'Amato, HSBC Malta Foundation Deputy Chairperson  Sarah Watkinson, and Hon Carmelo Abela MP together with children at the opening Rights 4U course
Bridging generations was the theme of this year's 'Rights 4U' course, organised annually by the Commissioner for Children to educate youth about their rights, with support from the HSBC Malta Foundation and the Ministry for Gozo.
This Right 4U theme ties in with 2012 being the 'European year for active ageing and solidarity between generations'. Together with the group discussions and engaging activities about children's rights, course participants are this year involved in activities with elderly people residing at Mtarfa Home, increasing awareness about the contributions that older generations make to society.
"The HSBC Malta Foundation supports the Rights 4U course because it offers children the experiences and tools they require to appreciate their rights and, in turn, benefit from the empowerment and sense of dignity this provides," said Sarah Watkinson, HSBC Malta Foundation Deputy Chairperson during the launch of this year's course.
"Thanks to this initiative, now in its 8th edition, younger generations are receiving the guidance to become more active and independent members of society. Interestingly, the number of children participating in this unique course continues to increase, no doubt thanks to the dedication of so many organisers and instructors working together with the Commissioner for Children," said Ms Watkinson.
During the 3-day live-in course, focus is also placed on children's personal development, critical thinking skills, building social ties, and the implementation of concepts discussed during the course such as respect, responsibility, inclusion, and independence.