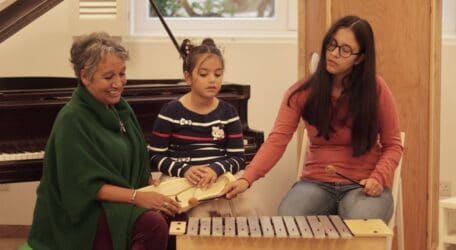 Pictured above: Rosetta Debattista , Alessia Cerbino and Alessia Bonnici
Young people with disabilities today took centre stage at the official opening of the Villabianca Centre for Music and the Arts, a dream made reality by the Malta Trust Foundation.
Four young musicians and youths from the Equality in Music Group of the Down Syndrome Association unveiled the plaque which adorns their new musical home in Birkirkara thanks to €1 million in funding from the Foundation's international partners and 15 Maltese entrepreneurs.
Marilena Haegdorens, whose visually-impaired daughter started playing piano and violin at the age of one, said that at Villabianca Melania could express herself freely through music in a safe, serene and non-judgmental environment.
"We felt we faced a mammoth task when we were informed of her diagnosis, but it turned into a beautiful blessing when music and Melania found each other. Villabianca is a place where she can develop her skills and explore different instruments; but most of all, belong to a lovely community," Ms Haegdorens said.
Other young people who attend the Centre who were present included Alessia Bonnici, a 16-year-old musician on the Autism Spectrum;, Quiven Ellul, a seven-year-old visually-impaired pianist, and Matteo Valentino, a 14-year-old music improvisor with Leukodystrophy (H-ABC).
Villabianca consultant Rosetta Debattista, who is a pianist and music therapist, said: "The specialised team at Villabianca believes that every person, whatever their disability or impairment, has a musical part of them which we can help discover and unlock."
"Everyone is accepted at Villabianca with openness, genuine positive regard, and a willingness to make connections. This can lead to change and development in many areas of life such as well-being, communication skills, confidence, and the ability to express oneself, as well as improving musical skills that can lead to so much joy in life."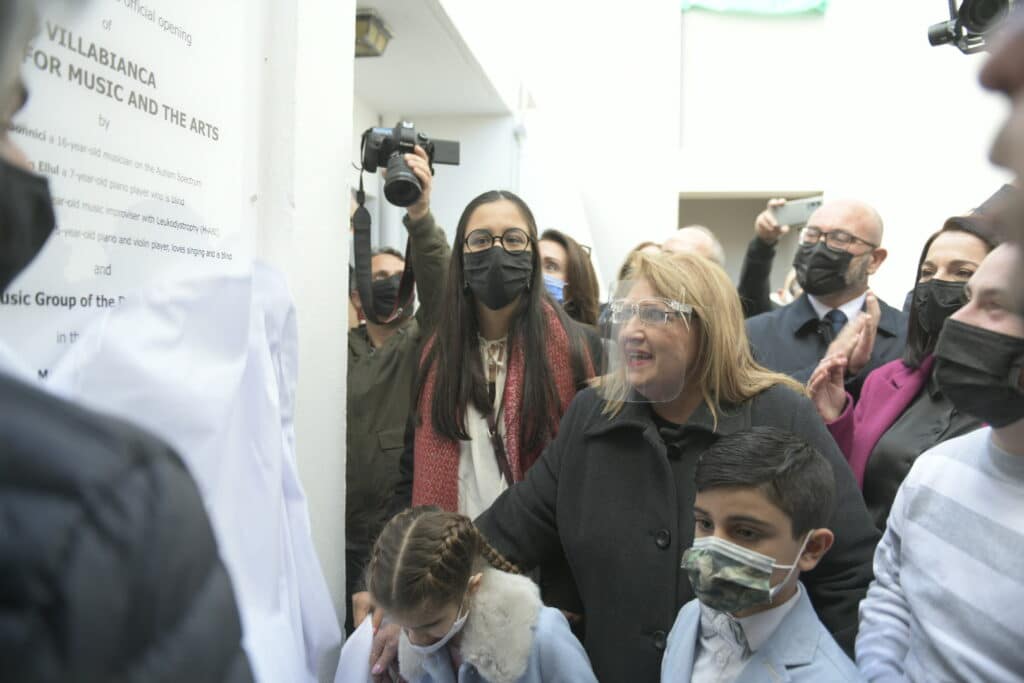 Foundation chair Marie-Louise Coleiro Preca has been the driving force behind the centre since her contact with the Down Syndrome Association prompted her to rope in the Assisted Devices for the Visually Impaired Centre (ADVICE) and the Autism Parents Association.
However, Ms Coleiro Preca said the realisation of this dream could not have taken place without the commitment of the private sector.
"They shared our commitment and made this happen. I want to thank them for providing these children with a musical outlet that is capable of transforming their lives."
The Malta Trust Foundation's international partners – including H.E. Emanuele F.M. Emanuele di Villabianca, Barone di Culcasi, who was present for the opening – and 15 local business entities contributed to the setting up of the centre.
However, it is estimated that €220,000 a year will be required to keep the school running, so private entities are being encouraged make contributions to the school which focuses on providing high quality music education for pupils with disabilities: from children with Down Syndrome to those on the autism spectrum and children who are visually impaired.
The centre was blessed by Auxilliary Bishop Joseph Galea Curmi.