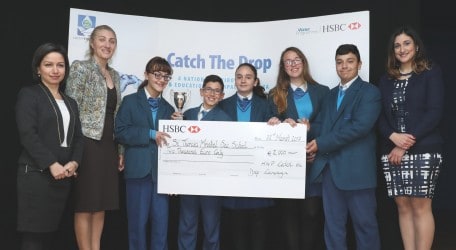 Numbers don't lie. And they glare in the face more so when ominous. Eleven per cent of EU citizens are currently affected directly by water scarcity and water stress now affects around 30% of EU territory, not excluding northern Europe.
These and many other cold facts and figures formed part of the World Water Day Secondary School Quiz which was won by the St Theresa College Mrieħel for the second year in a row. Independent school, Verdala International, and Church school, St Augustine, came second and third respectively.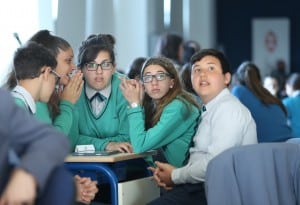 Organised by the HSBC Water Programme – Catch the Drop for the second year in a row, the nationwide quiz had a record participation of 25 secondary schools where teams vied for the prizes by being knowledgeable about water and its related issues. The quiz was organised with the support of the Department of Curriculum Management and eLearning Department.
The top three winning schools also received funding from the HSBC Water Programme – Catch the Drop Campaign to implement a water-based project at their premises. Last year's winner, Saint Theresa College, used their prize money to upgrade to a more efficient water system in the school.
The World Water Day was designated by the United Nations in 1993 and since then has been marked around the world around a chosen theme. The theme for 2017 is 'Wastewater'.