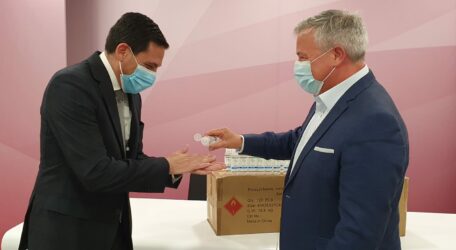 Joint initiative between BioArte Ltd and the Ministry for Education
The Ministry for Education has received 9,000 bottles of hand sanitisers, donated as part of an initiative by The kENUP Foundation. The sanitisers will be distributed to every educator in Malta. The donation was made in recognition of the sterling work done to ensure access to education in these unprecedented times. It was facilitated through the collaboration of The BioArte Limited.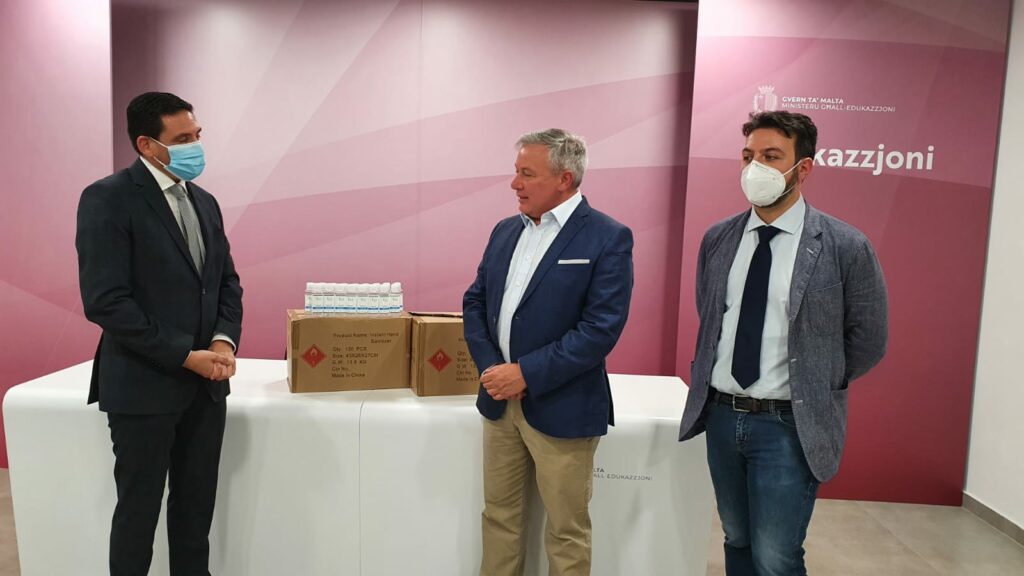 The kENUP Foundation, a Malta-based global non-profit organisation, promotes European research-based innovation with societal benefit. Dr Jeffrey Pullicino Orlando, Director of kENUP, said: "We are grateful for the dedication, proactivity and adaptability shown by Maltese educators who have responded well to the challenges posed by the pandemic. Education plays a fundamental role in the development of our children and is the basis of any society. Thanks to The BioArte, kENUP is making this donation to give due recognition to these efforts."
"The BioArte Limited is pleased to continue to do its part in the Covid-19 battle, not only through research and diagnostic activities, but also by providing hand sanitisers to all Maltese teachers. A small gift which is being done in collaboration with kENUP. We are all in this battle together. The BioArte is doing innovative research and diagnostics on the microbial impact on community health." said Dr Manuele Biazzo, Director of The BioArte.
Dr Francis Fabri, Permanent Secretary within the Ministry for Education, welcomed the donation and expressed his gratitude, on behalf of our educators, for such a generous gesture. In his remarks, Dr Fabri expressed his pride and satisfaction at the successful adaptation of our educational system, despite the challenges brought about by the pandemic. He added that this donation of hand sanitisers, which will be distributed in state schools immediately, will facilitate the measures already in place that guarantee the health and safety of staff members and students.