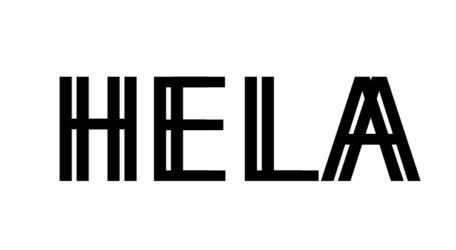 Bookshops
Incentives for start-ups whose main business activity is the selling and/or distribution of books.
This includes
capital assistance for the buying/renting of places adequate for the said activity
capital assistance for online shops registered in Malta which sell and promote Maltese books
capital assistance for enterprises founded with the aim of selling books related to a specialised field (books related to a certain research field or a specialised literary genre)
government-owned central places used exclusively for the selling of books
incentives/fiscal exemptions which favour the promotion and sale of Maltese books (those published and made in Malta)
specialised training for new entrepreneurs in the sector
Writers' stipend
A scheme through which writers get a reasonable stipend, so that Maltese writers will be able to work on their literary projects full-time. This should be in place in order to strengthen the sector on a professional, as well as a practical, basis. For the first time in Malta we would have authors recognised as professionals, as is the case in several European countries and beyond.
We propose that
The stipend will recognise the act of writing as a profession
Writers submit a work plan covering a one-year period
The contract and the stipend can be renewed for a maximum period of 3 years
The contract binds writers to a number of obligations which could include the preparation, research and finalisation of manuscripts for publication, as well as participation in literary events with a formative and/or promotional aim.
Fiscal incentives for the production of literary books
Incentives which strengthen the quality of the production of books produced in Malta. This includes the design, printing, translation, editing and all the costs related to the materials used. Such incentives would represent concrete measures that support the local industry in improving their product and support better standards and industrial practices, so that the Maltese book will become more attractive and accessible to the Maltese and foreign markets.
Incentives/fiscal exemptions for the production of local literary books (not on all printed books and products) which include the paper used, proofreading, editing and illustration services, and the printing – the steps and resources needed, all included in the manufacturing of the book.
Incentives related to cultural journalism
Incentives which help promote cultural journalism, particularly journalism related to books/writing and book reviews in newspapers which is currently lacking in the local scene.
We propose that
Whoever writes/translates cultural articles receive fair remuneration
Local news agencies be given incentives to carry more articles about culture
Funds be provided for the publication of specialised journals focusing on prose and poetry and their criticism
The best contributions in the field of cultural journalism, more specifically in the reviewing of literary work, be acknowledged with an award
Funds be allocated for prospective and established journalists to be trained in the writing of book reviews
5. Improved access to libraries as cultural spaces.
Funds should be allocated for the book to be given the importance it deserves, first and foremost through libraries, one of the main public spaces books inhabit.
We propose that
Funds be provided for libraries to become cultural spaces that provide more local books and an excellent cultural programme throughout the year.
Funds be given for structural changes in the central library in Floriana for it to become more attractive and accessible, in order to attract both children and adults. Different European and foreign libraries should be used as examples, as some of these offer different spaces, such as theatre, research spaces, quiet reading spaces, a cafeteria and the rest. The library should become a physical point of reference, somewhere where one wants to visit and spend his/her time, as it is welcoming, even structurally.
Programmes be developed through which the relationship between people and book can be strengthened from an early age, especially in libraries.
More funds be allocated for events which empower writing skills.