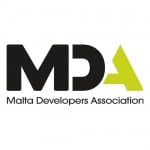 The Malta Developers Association (MDA) congratulates Dr Robert Abela on his election as Labour Party leader and his subsequent appointment as Malta's new Prime Minister.
MDA augurs that the new Prime Minister immediately take upon himself the task of normalising the political situation in Malta so as to ensure that Malta's reputation and economy are not damaged any further.
In the circumstances, MDA intends to co-operate with the new administration in its endeavour to overcome the negative effects of the political crisis that has been dogging Malta for the last months.