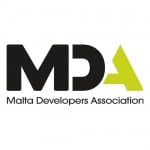 The Malta Developers Association refers to media reports on the way the Imperial Hotel in Sliema is being demolished.
The MDA believes that contractors today have all the means – apart from the legal and moral obligation – to minimise and limit the inconvenience to neighbours and the general public. It is clear that this was not done and there was a serious abuse in the case that was reported.
The MDA condemns this type of behaviour and assures the public that the Building Regulations Office will take the necessary measures with all those who do not co-operate with the authorities on the methods used to demolish existing buildings. The MDA also appeals to Government to increase fines, if necessary, for those who do not observe the Building Regulation laws.