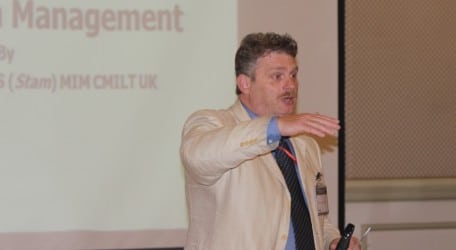 With the logistics industry playing a vital role in empowering Asia as the world's foremost economic juggernaut, the Maltese supply chain trends and developments were placed in the centre of spotlight at the 5th annual Supply Chain Middle East Strategy Summit, in Dubai.
Alex Borg, a chartered trainer and consultant in logistics, transport and supply chain management, shared the Maltese experience in framework and policymaking in the context of import and export. Particularly, his remarks focused on the lack of unified regulations and its impact on the business, the various strategies to handle delay and rising costs of goods, as well as seamless information integration between supply chain stakeholders to ensure security.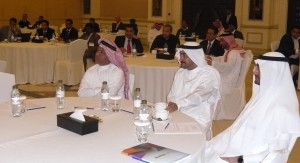 Other speakers at the conference included Amazon's Head of Supply Chain Dr Oliver Vogt, Scafom-Rux' COO Marc Mallant, Dubai Chamber's Atiq M. Juma, and many others. Their input was important as the Middle East is emerging as a global logistics hub. With such fast growing market the region needs to remodel its supply chain strategies and practices to meet the increasing volatility of customer demand, increasing cost pressure in logistics, increasing environmental concerns, and the overall supply chain inefficiencies.
Mr Borg, who is the managing partner of Support and Supply Management Group (SSM) and who is a key contributor to Malta's National Logistics Policy and Integrated Maritime Policy drafts, also promoted the TransLog events to the conference participants. TransLog events are organised by SSM and Maltese marketing communications agency BPC International. To date, TransLog events have included the 1st Transport Manager & Practitioners Forum (2014), the 1st TransLog Awards (2014), and the 1st Logistics Managers & Practitioners Forum (2015). The events aim to foster dialogue around Malta's potential in transport, logistics and supply chain.