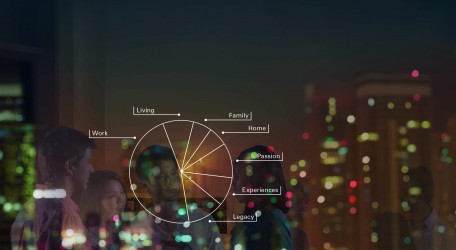 HSBC Malta has introduced HSBC Select in Malta, a portfolio of five funds designed for investors who wish to benefit from the recognised expertise of the HSBC Group as well as regular monitoring of their financial wealth by the fund management team.
Previously only available to HSBC Group's Private Banking clients, the HSBC Select range of funds opens up the Bank's renowned expertise in asset management to its Premier customers through a dedicated management team, drawing on HSBC's international scope and presence in the principal financial centres around the world.
HSBC Select is being offered in five portfolios with varying risk and returns profiles and is subject to a minimum initial investment of €50,000.
"HSBC Select is a new investment opportunity for our Premier customers who will benefit from large diversification, and thanks to the five portfolios available, should have access to an investment solution suitable for their individual profile." said Paul Steel, Head of Retail Banking and Wealth Management, HSBC Bank Malta.
As an introductory offer, HSBC Malta is discounting the initial fees for HSBC Select to 1% for applications received before 31st March 2016.
HSBC Premier customers can get more information on HSBC Select by calling HSBC Premier Direct on 21489100 or by speaking to their HSBC Premier Relationship Manager.