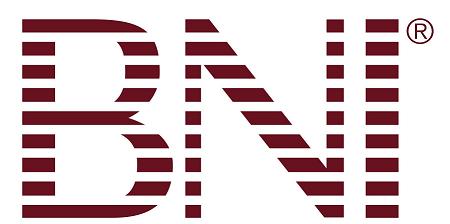 Malta BNI will be celebrating International Networking Week® being held during the week 4-8 February 2013. A tremendous opportunity for business people across the globe to grow business through the development of powerful new connections, the International Networking Week is being held for the second consecutive year in Malta. For this purpose, Malta BNI is inviting visitors for the event on Friday 8th February 2013 at The Meridien Resort and Spa in St. Julians
As the largest business networking organization in the world, BNI offers its members the opportunity to share ideas, contacts and, most importantly, business referrals. BNI chapters, of which there are three in Malta with a fourth one being set up in February 2013, comprise members who build long term relationships and are sincerely committed to helping one another find more business through networking and word of mouth referrals.
"International Networking Week® is an initiative of BNI® and its focus is to celebrate the key role that networking plays in the development and success of business around the world. As BNI Founder Dr Ivan Misner explains, it's about creating an awareness of the process of networking. Not just any kind of networking, but 'relationship networking'–an approach to doing business based on building long-term, successful relationships with people through the networking process," said Mr Steve Micallef, President of Verdala Chapter based in Sliema
Figures just released for year 2012 show that, in Malta, notwithstanding BNI is still in the early stages, its members have passed business referrals generating over €750,000 worth of business for the members in 18 months.  Across the globe, BNI members have passed 7.1 million business referrals generating over $3.3 billion worth of business for the members.  Cumulatively, since 1985, BNI has generated over $27.7 billion in business for BNI members.
Ms Nicolette Micallef, President of the Attard-based de Paule Chapter, said: "The weekly business meetings held at Malta's three Chapters in Sliema on Tuesdays, Attard on Wednesdays, and Valletta on Thursdays are no different from the other weekly meetings held at BNI's 6200 chapters across the world – and they are highly profitable for our members."
"In essence, 'our business is to help your business do business'," said Mr Ivan Azzopardi President of La Vallette Chapter in Valletta. "We invite business people to come and learn how they can generate more business through this dynamic structure called the business referral organisation."
"During the 8th February meeting, running from 07.15hrs to 09.15hrs, visitors will learn more about the structure, the friendship, and the successes which BNI members are enjoying across the world and now, for the last three years, also in Malta. They will find out how our members are profiting from the structure, the camaraderie and the personal development delivered through our three chapters in Malta, which all lead to one thing – more business," explained Mr Jankarl Farrugia, BNI Ambassador, and  who is also mentoring a team for the new Chapter De Redin, meeting Fridays 0700hrs at Radisson Blu St. Julians.
Invitations to attend are open to the wider business community. More information about BNI and International Networking Week meeting in Malta can be obtained from [email protected] and tel 2546 6601, or [email protected] or  www.internationalnetworkingweek.com
Ends