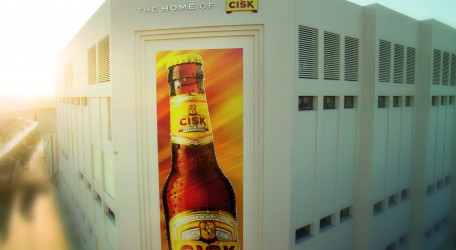 Farsons Group reported a robust financial performance for the six months ended 31 July, 2016 with increases in both turnover and profitability when compared to the same period last year. Group turnover amounted to €46 million with profits after tax from the operational activities, at €5.5 million, exceeding last year's record figure by 20%.
A solid performance of Malta's economy together with significant growth in tourist arrivals and expenditure contributed to the improved Group performance, particularly within the company's brewed core beer brands. Furthermore, the opening of two new franchised food outlets in Mosta was the prime driver for an improved performance of this segment while the food importation business registered improved turnover and profitability.
The profit for the period, including discontinued operations dropped by €796k, mainly resulting from a one-off material adjustment of €1.8million in last year's results relating to the changes in capital gains taxation rules.
In reviewing the performance of the Group's business, Farsons Group Chief Executive, Mr Norman Aquilina, said: "Our business remains highly dependent on the prevailing economic climate, consumer confidence and disposable income together with the performance of the tourism sector." He cautioned that "we are monitoring potential adverse macro economic factors such as the continuing softness of economic growth across the EU and the ongoing situation following the UK referendum in favour of Brexit which may impact the results of the second half of the year. Moreover, the significant additional depreciation charge on the investment in the beer packaging facility will also impact the full year's results".
On the investment side, construction works on the extension of the logistics centre together with the new office space development to house the Group's administrative employees are currently underway.
The Group's Chairman, Mr Louis A. Farrugia, referred to the additional work related to the design and business planning for the Farsons Business Park. He said that "the planning application process is well underway and the project is set to commence during the second half of 2017, following approval at the 2017 Annual General Meeting".
The board of directors also recommended an interim dividend of €1 million, similar to last year payable out of tax exempt profits on 19 October to those registered ordinary shareholders as at 5 October 2016.