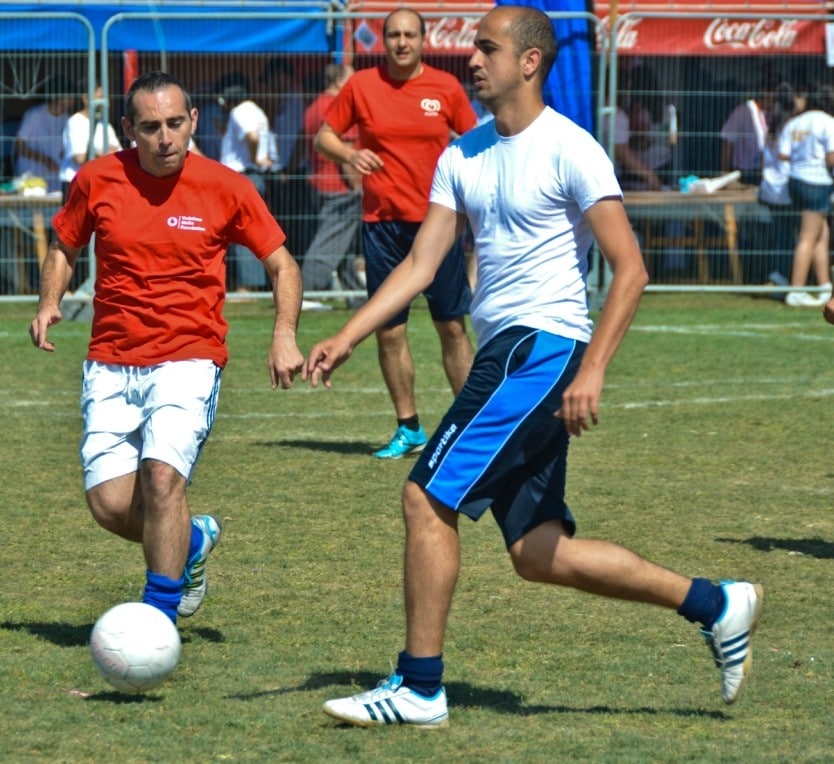 Two teams from Vodafone Malta joined numerous other groups in Puttinu Cares' annual fund-raising football marathon at the Marsa Sports Grounds.  A handsome cheque of €3,000 was presented to Puttinu Cares on behalf of Vodafone Malta.  The money is part of a total sum of funds collected through the Vodafone Employee Contribution for Charity Scheme, where employees make a monthly donation taken directly from their salary.
Vodafone's contribution will go directly to Puttinu's Sutton apartments project in the UK where children and adults needing medical treatment for cancer in London, together with their families, will be accommodated for free.  Vice Chairperson of Puttinu Cares Angele Cuschieri thanked Vodafone and expressed gratititude for the contribution.  "Our dream is that no patient requiring treatment abroad will have to pay for accommodation," she said.  The support group is currently building 12 studio apartments to be able to offer free accommodation to more patients undergoing therapy in the UK.  This project will cost around €3 million.
"The importance of supporting patients during therapy undertaken away from home is paramount," continued Angele Cuschieri. "Providing a place to stay close to the hospital not only alleviates the financial burden but is also an important ingredient to the sick child's cure. Having their parents and siblings close at hand when they are going through these difficult times is not a luxury, but a must," she continued.