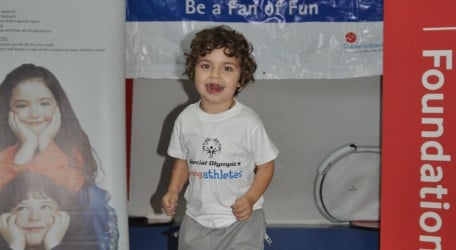 Special Olympics Malta and Special Olympics Europe-Eurasia is holding an International Regional Family and Young Athletes Community Building Conference in Malta which started yesterday and concludes tomorrow. The conference is being held at Paradise Bay Hotel in Malta and at the Arka Foundation in Gozo and will see participants from different countries across Europe.
 "As the Vodafone Foundation we know that Special Olympics Malta are continuously helping children and adults with intellectual disabilities to develop physical fitness, demonstrate courage, experience joy and participate actively in the local community," said Roberta Pace, Administrator at the Vodafone Malta Foundation. "Through our contribution we are helping them achieve the results they strive so hard for and give them the opportunity to expand opportunities for these athletes and their families."
With Simone Attard, Family Support Network Co-ordinator for Special Olympics Malta appointed to Special Olympics Europe-Eurasia Global Family Leader, the conference will take place in Malta and will focus on several issues. "Some of the main issues we would like to cover during the conference include, the recruitement and training of family members to be engaged in diverse roles as Special Olympics Leaders and Community Builders and to expand opportunities for young athletes, their siblings and families to particpate in and benefit from the Young Athletes Programs. As always, we would like to thank the Vodafone Malta Foundation for their continuos support in running the successful Young Athlete Program."
The conference will also cover the empowerment of families to be champions for inclusion and will give them equal access throughout their communities and motivate family members to take healthy lifestyle choices and improve health and well-being as well as skill development. The Family Support Network connects Special Olympics families with new families of an individual with intellectual disabilities and provides support and information in a critical time of need.