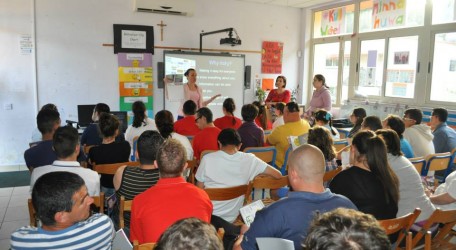 This year's Family Health Forum, organised in May with the support of Vodafone Malta Foundation has been designed to engage families of Special Olympics Athletes and offer them an environment where parents gain direct access to health information, resources and support.
"We are always looking for ways to help the Maltese community at large and with the main objective of the Family Health Forum that of conducting increased outreach programs to families of individuals with intellectual disabilities and providing families of Special Olympics Athletes with direct access to commuity and health care professionals we are truly ecstatic that we can be there for such a great cause," said Roberta Pace, Administrator for the  Vodafone Malta Foundation.
The Family Health Forum is meant to raise awareness to new families as to what Special Olympics is and the services it provides for individuals with intellectual disabilities. The forum also provides health care professionals and community leaders, the opportunity to learn more about the challenges of athletes with intellectual disabilities and to explore ways to facilitate better access to health care, education and participation in the community.
This year's forum provided information on the various programs offered by Special Olympics Malta, including the highly acclaimed Young Athletes Program and the Healthy Athletes Program. Emphasis was given to the Healthy Athletes accredited health disciplines including the Special Smiles discipline, where oral health care issues were addressed. The talks emphasized why health screening is so fundamental, when to seek help and how referrals and follow-up care can be taken up. Other topics included parental roles and responsibilities in relation to social networking. Parallel workshops were held to address online safety issues directed to youngsters with intellectual disabilities. This was in collaboration with the Malta Communication Authority and Agenzija Appogg.