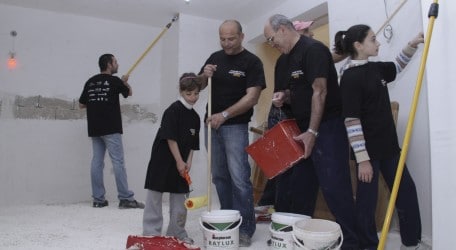 Maltese companies unite for a day of intensive voluntary work
Around 400 employees from seven Maltese companies will be uniting for this year's Corporate Social Responsibility (CSR) Day, held annually on March 19, a public holiday celebrating the feast of St. Joseph, for a day of voluntary work in aid of the community.
Farsons Group, Forestals Group, HSBC Malta Foundation, MSV Life, Munich Re, Tumas Group and Vassallo Group have registered their participation for this 13th CSR Day edition. Additional support is being provided on the day by Junior Chamber International, the Sovereign Military Order of Malta, and Red Cross Malta.
"This annual celebration of a massive volunteering commitment has acquired a special meaning for employees who offer their time and energy, and for companies pooling resources to reach out to the community. While helping caring organisations which offer vital relief and support within our community, CSR day is a fun and rewarding activity for participants as it celebrates the power and team spirit of voluntary work," said HSBC Malta's Doriette Camilleri, on behalf of the CSR Day Organising Committee, formed of representatives from participating companies.
Residential homes and caring institutions that will benefit from voluntary work during CSR day 2014 include: Dar Merħba Bik, Agenzija Sapport's Ċentru Taħriġ, St. Jeanne Antide Foundation, Young People's Unit, Fondazzjoni Wens, St Joseph Home, and Arka Foundation in Gozo.