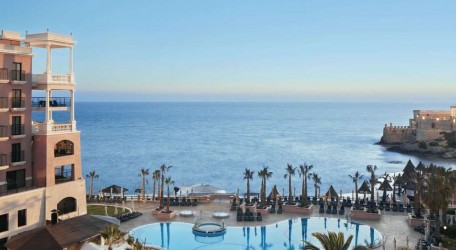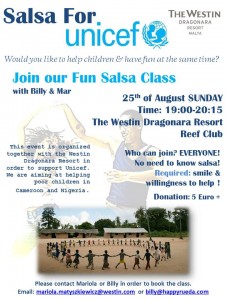 In order to support Unicef, aiming to help poor children in Cameroon and Nigeria, the Westin Dragonara Resort is organizing a fun salsa class on Sunday, 25th August 2013 from 7 pm till 8:15 pm at the Westin Dragonara Reef Club.
Unicef, the United Nations Children's Fund, is the driving force that helps to overcome the obstacles which poverty, violence, disease and discrimination place in a child's path. The organization`s work is carried out in 191 countries through country programmes and National Committees in order to build a world where the rights of every child are realized.
As violations of rights, insecurity and conflict are affecting women and children in the West and Central Africa region, Unicef is working to provide lifesaving assistance and to ensure the protection of human rights for them.
The Salsa for Unicef event combines fun and support at the same time. While listening to dragging music, guests will be entertained and guided by Mariola and Billy who will ensure a good mood as well as lot of fun, so that even without knowing salsa a fun evening is guaranteed.  A €5 donation is kindly requested from all participants.
For further details and reservations kindly contact Mariola Matyszkiewicz on [email protected] or call on 21381000.
For more information about the event and the Westin Dragonara Resort visit the event page at www.facebook.com/Westinmalta